The Return of BioTech: 4 Promising Companies to Consider as BioTech Eyes a Recovery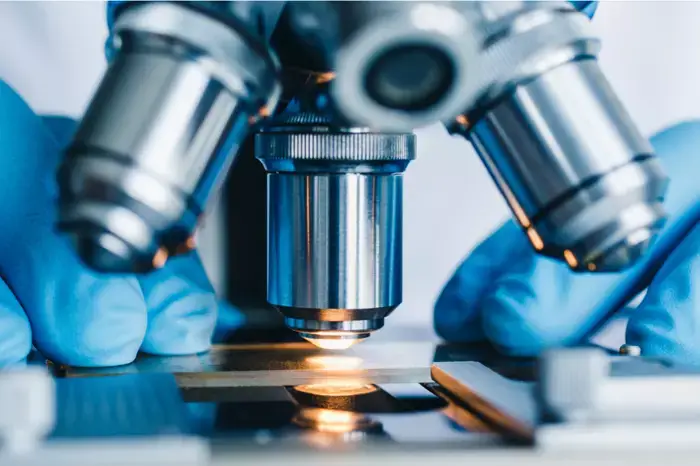 The pharmaceutical industry is considered one of the important sectors growth investors should focus on because of continuous research and development of new medicines, as well as commercialisation.
The development of new vaccines and medications for COVID-19 attracted a lot of investor attention in 2020, which caused biotech stock prices to skyrocket. This trend continued until 2021, resulting in rising biotech stock prices. However, the boom gave way to a biotech bear market in late 2021. This year, the broad market has performed poorly, but biotech shares have performed even worse, underperforming the broader markets.
Investors have become less interested in risky companies in the biotech sector because of high inflation and expectations for higher interest rates. The SPDR S&P Biotech ETF (XBI), an equal-weighted index of biotech stocks, has fallen 40% since January 1, 2021, and is down 23% so far this year. On the other hand, the S&P 500 is down 13.4% YTD. However, since mid-June, biotech stocks have begun a fast-paced recovery.
While current macro trends may hurt biotech stocks in the short term, innovative technology that is well managed has the potential to do very well in the long run. Covid emphasized this extensively, which has heightened market interest in coronavirus treatment and vaccine options. Given how oversold biotech stocks have become, many of these stocks are now appearing to be bargains.
Most biotech firms research and develop multiple drugs concurrently, providing these companies with multiple revenue streams and safe investment opportunities for investors. The current challenges seen by the biotech sector could create a fantastic buying opportunity for investors looking for a stock with the potential for significant long-term growth.
Given all of the above, here are 4 promising biotech companies to consider.
Intellia Therapeutics Inc (NTLA)
Intellia Therapeutics, founded in 2014, is a leading genome editing company that develops curative gene-editing treatments. The company's programs include the treatment of transthyretin amyloidosis, hereditary angioedema, and acute myeloid leukemia; and proprietary programs focused on developing engineered cell therapies to treat various oncological and autoimmune disorders. Intellia also has licensing and collaboration agreements with various research institutes.
The company continues to make excellent progress with its clinical trials and is expected to present early-stage interim data from a couple of trials and make a major regulatory filing by the end of 2023. In recent financial results, Intellia reported positive progress in both the cardiomyopathy and polyneuropathy arms of the landmark Phase 1 study of NTLA-2001. The stock is down 45% YTD presenting a good time to add this stock to a growth investor's portfolio as the positive events expected in the coming quarters might drive its stock higher in the coming months.
BioMarin Pharmaceutical Inc (BMRN)
BioMarin Pharmaceutical, Inc., founded in 1997, is a biotechnology company that engages in the development and commercialization of therapies for people with serious and life-threatening rare diseases and medical conditions. Its commercial products include Vimizim, Naglazyme, Kuvan, Palynziq, Brineura, Voxzogo, and Aldurazyme. The company's pipeline includes Valoctocogene Roxaparvovec (Roctavian) which is in Phase III clinical trial for the treatment of Hemophilia A; BMN 307, an AAV5 mediated gene therapy which is in Phase 1/2 clinical trial; and BMN 255 which is in Phase 1/2 clinical tria for treating primary hyperoxaluria.
The company recently announced its Q2 earnings which surpassed analyst estimates. BioMarin reported $533.8 million in sales, up 6% Y/Y. Further, Voxzogo for achondroplasia (dwarfism) reported sales of $34.4 million. An estimated 446 children were being treated with commercial Voxzogo globally, compared to 284 children in Q1 FY22.
The stock is up 4% YTD and is expected to perform well in the long-term with the company's commercial sales for Voxzogo in Japan and Australia expected to begin in Q3. BioMarin also expects that Roctavian will be approved in Europe in Q3, with FDA resubmission planned for September.
NurExone Biologic Ltd. (NRX.V)
NurExone is working on a treatment for traumatic central nervous system damage based on groundbreaking biological extracellular vesicles (E.V.) technology. This startup is developing ExoTherapies, in which exosomes are loaded with healing molecules, and an easy-to-administer delivery system to change the way traumatic spinal cord injury (SCI) is treated around the world. According to the World Health Organization, the estimated global SCI incidence is 40 to 80 new cases per million population per year.
NurExone's first ExoTherapy, ExoPTEN, has shown very promising results for spinal cord injuries during animal studies. It promoted exon-growth functional recovery, or nerve regeneration. This suggests that NurExone's groundbreaking and proprietary exosome-based therapy has the potential to provide a much-needed, functional-recovery providing treatment for SCI.
The company holds a worldwide exclusive license agreement with the Technion, Israel Institute of Technology in Haifa, for the development of technology, clinical trials, and commercialization. Nurexone (NRX.V) is now listed on the TSX Venture Exchange, following the completion of a Reverse Takeover Transaction.
Israel is home to more than 400 active biotech startups that have shown remarkable growth by leveraging advanced technologies. The country is known for investing the highest percentage of its GDP in R&D encouraging academic centers and research groups to develop breakthrough treatments. Given the availability of resources and support, alongside the fast-growing industry NurExone is pursing, the company is primed to experience significant growth in the coming years.
Vertex Pharmaceuticals Incorporated (VRTX)
Vertex, founded in 1989, focuses on the discovery, development manufacturing, and commercializing of breakthrough small molecule drugs for serious diseases including cystic fibrosis, infectious diseases, autoimmune diseases, and neurological disorders. The company reported strong second-quarter results with product revenues up 22% Y/Y to $2.20 billion.
The stock is up 24% YTD. Given the company's recent pipeline development, the stock has more upside potential. Vertex's CF (cystic fibrosis) drug TRIKAFTA recorded strong performance in the United States. As a result, the company expects the demand for CF drugs to remain high additionally driven by the launch of KAFTRIO outside the United States. Vertex has completed the Phase 3 study of TRIKAFTA/KAFTRIO in children 2 to 5 years old and expects to submit global regulatory filings for TRIKAFTA/KAFTRIO in children 2 to 5 years old this year.
Vertex has also filed a Supplemental New Drug Application (sNDA) with the U.S. Food and Drug Administration (FDA) and a Marketing Authorization Application (MAA) with the European Medicines Agency (EMA) for the use of ORKAMBI in children 12 months to less than 24 months old.
Conclusion
Biotech stocks have started to recover with some big players reporting positive growth in the recent quarter. Investors who add the right biotech companies to their portfolio now will be able to reap lucrative rewards in the long run when the bear market eventually subsides.