How Mother's Milk Inspired The Newest Superfood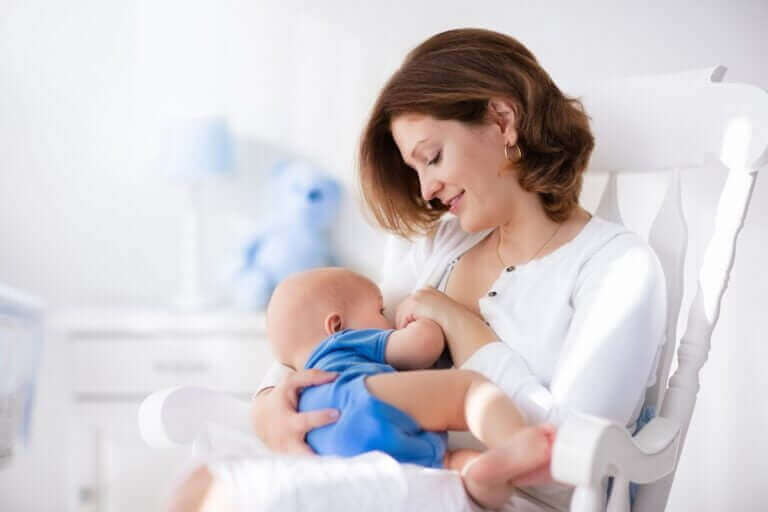 This Israeli startup finds key ingredients in nature that are also found in breast milk
The ingredients that make mother's milk the best possible thing for a baby will now be available for grownups.
Israeli food tech startup Maolac uses an algorithm that matches the key proteins in breast milk with alternative sources found in mushrooms, algae, and plants.
Everything that baby benefits from — protection against illness, anti-inflammatory qualities, and nutrition — will be utilized in a superfood for adults, Maya Ashkenazi Otmazgin, and biomedical engineer and the CEO for Maolac, tells NoCamels.
"We created an algorithm that can actually look at all the proteins inside breast milk and mix and match the key proteins responsible for different functionalities and then find them in alternative sources in nature, like mushrooms, algae, and plants," she says.
Maolac is also said to be the first company in the world to identify and extract functional proteins from bovine colostrum, a nutrient-rich milky fluid that comes from the udder of cows in the first four to five days after giving birth, which is 95 percent equivalent to those found in breast milk, according to the firm.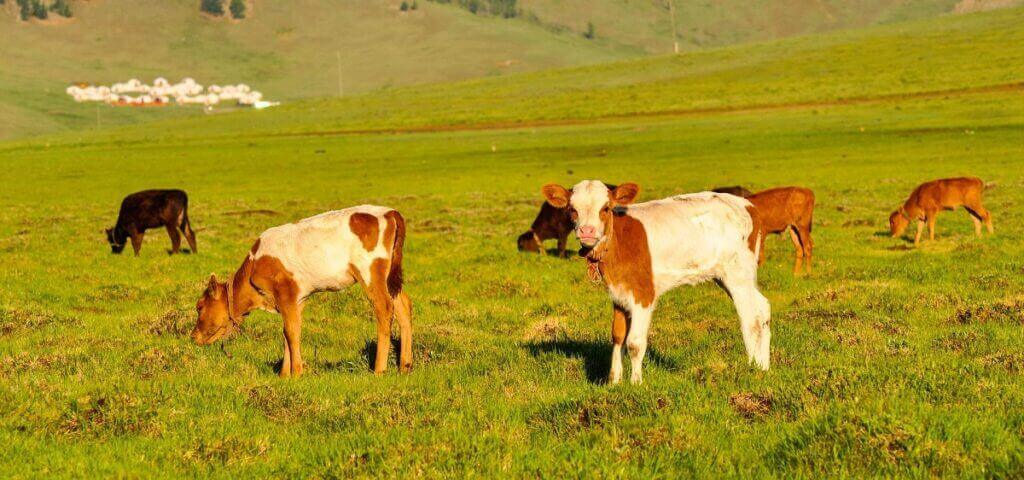 Extra milk from calves– as much as 20 liters per cow — is thrown away after getting a certain amount from each one. "If we look for it, we will see 5 billion liters of bovine colostrum that the dairy industry does not use," Ashkenazi Otmazgin says.
"The idea of transforming the first, nutrient-rich milk of cows that have just given birth into a source for human protein is a stroke of pure genius. Billions of liters of bovine colostrum are discarded each year. Maolac takes this waste and creates a product of huge potential benefit to millions at a time when the world is desperately searching for new sustainable sources of protein. The company is a perfect example of the circular economy in action," said Jon Medved, CEO of OurCrowd, which has invested in the company.
Nursing vision
Otmagazin had the idea to create a superfood using nutritional ingredients found in breast milk while experiencing "the magic" of nursing her first child. She realized she wanted to harness the benefits of that breast milk for adults.
"I told myself – this is the ultimate superfood for mammals," she says in a conversation with NoCamels during a short break between a hectic day of meetings. "There are different functionalities that breast milk can provide for a small human being and I realized we could leverage all the goodness to create something new inspired by a formulation that created the human species and actually brought us to where we are," she says.
In 2018, Ashkenazi Otmazgin joined forces with Eli Lerner and immunity expert Dr. Ariel Orbach to form a food tech startup. The company just raised a $3.2 million seed funding round led by active crowdfunding platform OurCrowd with participation from The Kitchen FoodTech Hub founded by the Strauss Group, The Food Tech Lab, VentureIsrael, NEOME, and Mediterranean Towers Ventures.
Studies have shown that there are numerous benefits to breastfeeding a baby that both protect against illness and positively impact health and child development. According to the Cleveland Clinic in Cleveland, Ohio, USA, breast milk provides abundant and easily absorbed nutritional components, antioxidants, enzymes, immune properties, and live antibodies from the mother that attack germs and protect the baby from illness.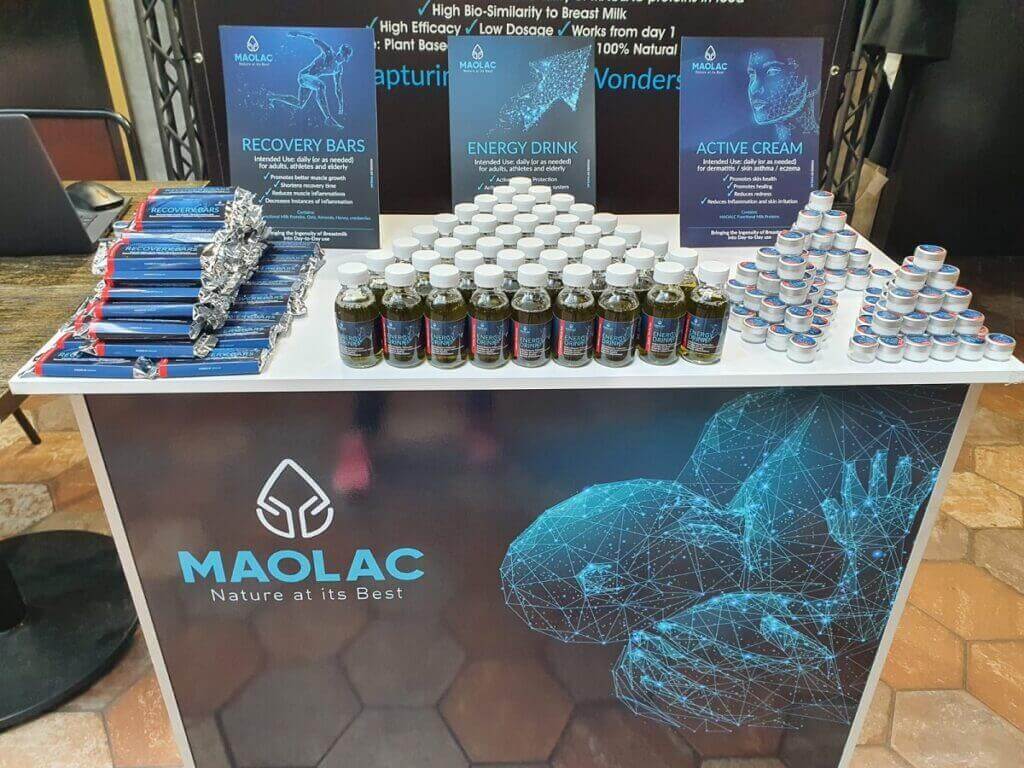 Maolac's technology relies on a bio-convergence platform for the discovery of proteins based on machine learning and natural language processing search algorithms. The company identified more than 1,5000 known bio-active proteins in human breast milk and over 400 homolog proteins in bovine colostrum, and have since created thousands of human functional milk protein mixtures using similar ingredients found in plants and mushrooms, and other sources found in nature.
Ashkenazi Otmazgin stresses that the alternative sources must come from nature. "We don't make them in a lab or genetically modify our mixtures."
Maolac's active ingredients work like breast milk to directly target specific body function, traveling through the bloodstream or gut to produce higher overall efficacy at lower dosages, a statement from Maolac said.
One of the ingredients has anti-inflammatory properties and is part of the first Maolac product line for humans. It will target athletes to reduce muscle strain and improve recovery time. The product will also target the elderly to support living and improved mobility. It will form the basis for the next generation of gut health solutions for humans and pets to help prevent severe cases of gut inflammation.
The second ingredient will be a part of products creating the next generation of probiotics, according to Otmazgin. It will contribute to a better digestive system to reduce inconvenience due to stress in the gut, irritable bowel syndrome (IBS), or other conditions
Maolac will use the seed funding they just raised to build a state-of-the-art facility that will feature small-scale production capabilities. The facility will also be able to create analytics and samples for customers and clinical trials.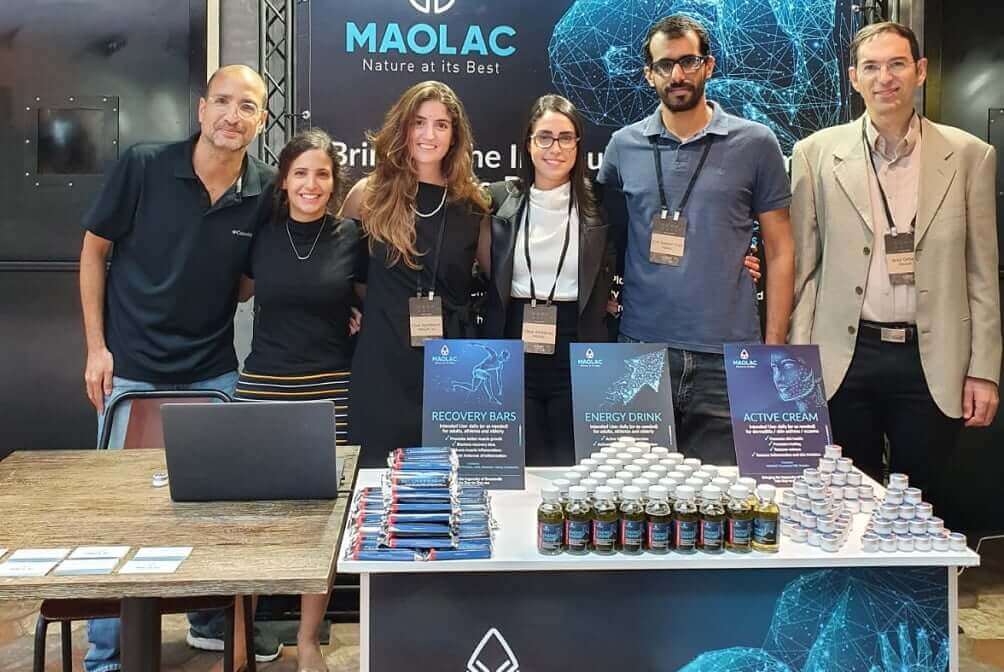 Ashkenazi Otmazgin tells NoCamels that the startup is in advanced discussions on joint development agreements with several leading Israeli companies in the food and supplements markets. It is also in talks with several of the world's leading dairy protein producers and global dairy, ingredient, and supplement companies.
"We have several contracts on the table with potential global manufacturers that will produce for us. Our intention is to go global," says Ashkenazi Otmazgin, citing both the US and Europe.
"We want to be the next generation of smart ingredient companies that create precision proteins for the food supplements and cosmetics industries with a portfolio of products with different functionalities," says Ashkenazi Ashkenazi Otmazgin, "We want to bring active ingredients in small doses that won't have an influence on taste, texture, or colors of existing food products, so people will love to consume those products."
Ashkenazi Otmazgin also admits that in the future, the company will go to other markets, like the baby formula market. "Not full formula, but functional ingredients for the industry," she adds.
For now, though, the focus is breast milk.
"There are so many companies that work in the alternative space and don't look at breast milk — there is something quite repulsive when you talk about it. But adults can take real advantage of it," she says.