Recreate Any Celebrity's Makeup Look With Artificial Intelligence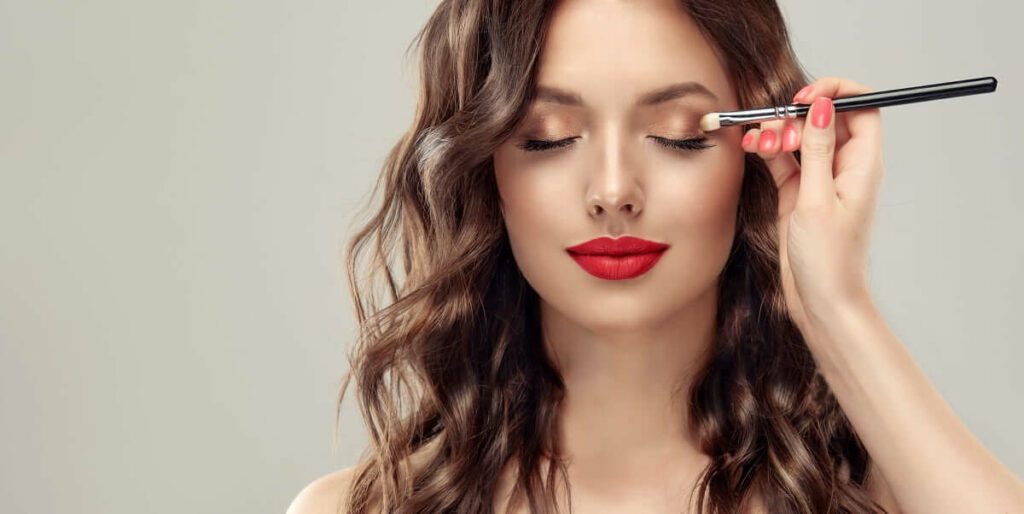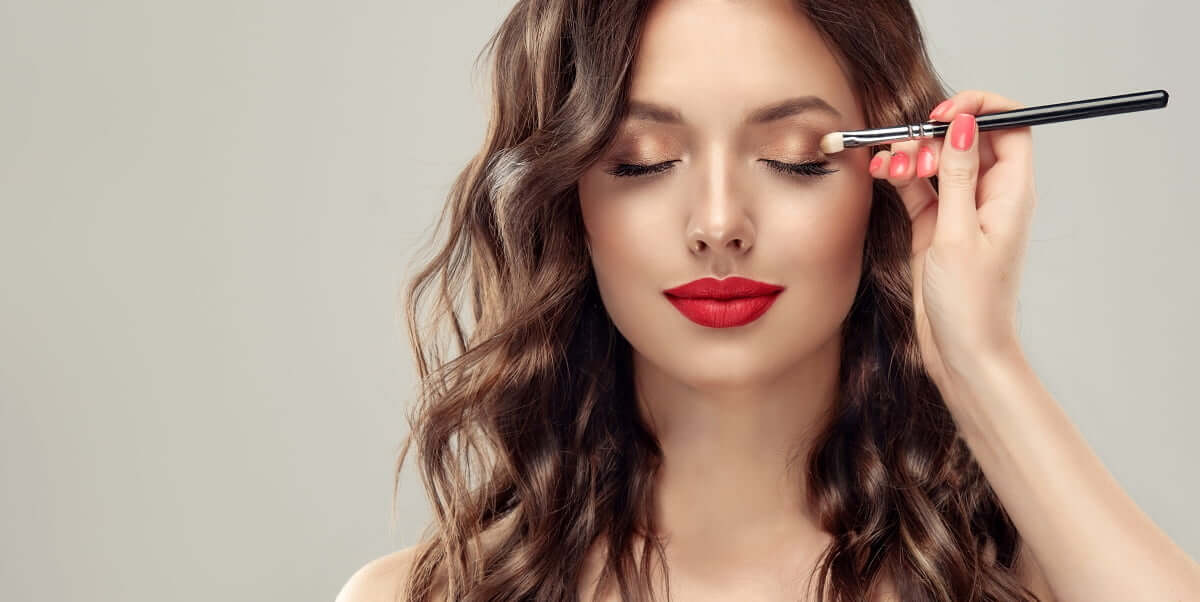 Software scans picture and identifies best-match beauty products for customers
The power of AI now allows you to instantly see how you'd look wearing the makeup of your favorite celebrity or influencer. Simply upload a picture of any makeup look, and let the algorithm work its magic.
Tel Aviv-based startup Mistrix applies a hyper-realistic digital filter that is personally tailored to your facial features and skin tone.
It then identifies exactly which beauty products you need across a range of brands and allows you to add any or all of them to your cart.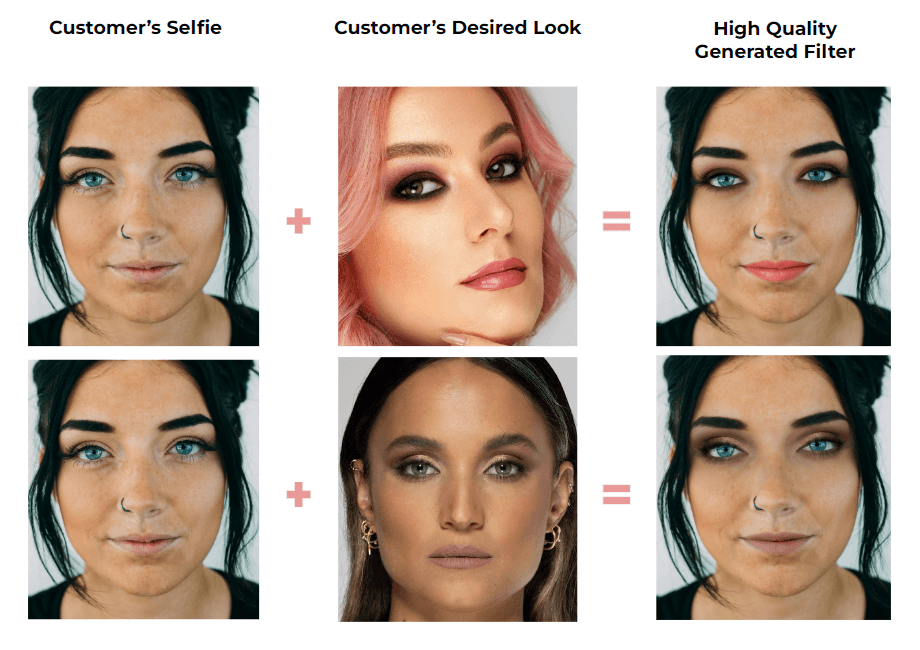 Founders Shir Cofman and Tomer Rosenbaum saw a gap in the online beauty market. There are virtual try-ons for clothes, and there are virtual try-ons for makeup, but they're all tied to a particular brand. They wanted to give people the option to buy whatever makeup suited their look, regardless of where it came from.
Many makeup brands such as Maybelline, L'Oréal, and MAC Cosmetics offer virtual try-on options, but of their products alone. Mistrix allows customers to shop by look, not by product.
"Social networks do not only expose consumers to products. The main factor that currently motivates customers to buy is actually the desire to achieve a unique look that we have spotted online." says Shir Cofman, CEO of Mistrix.
"What motivates customers is the desire to achieve a unique look that they have spotted online. The social network changed the way we buy beauty today, but beauty e-stores were left behind. This inspired me to create a visual shopping tool," Cofman tells NoCamels.
"Our algorithm generates visual content with a filter within seconds that will allow the user to wear the makeup digitally. There's no need to go through a confusing abundance of packaging that does not illustrate the value of the product.
"Just choose a look and make a convenient quick purchase. Upload your desired look to the platform and we will do the rest."
Together with Tomer Rosenbaum, she founded Mistrix in early 2021. The company initially conducted pilots with design partners to test its technology, and improved it based on the feedback they received from users.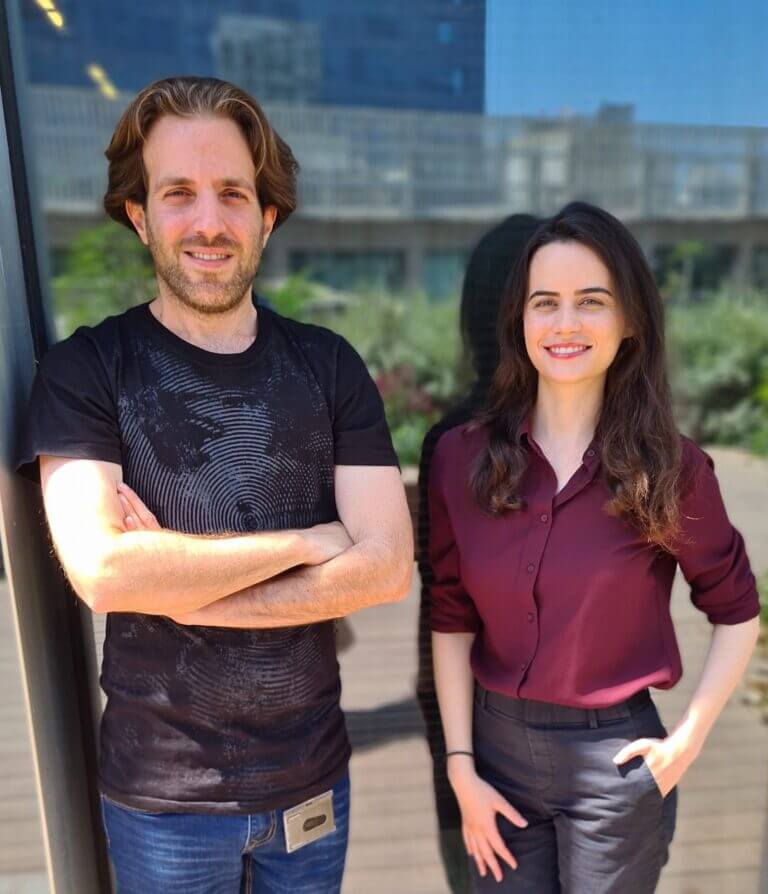 "The huge potential of promoting makeup product sales using visual content made me realize how many sales sites do not take advantage of it," says Cofman.
Social media platforms such as Instagram and TikTok have become major influences when it comes to the purchasing decisions of its users.
Research shows that more than 30 per cent of users buy beauty products directly from social networks, specifically from Instagram and TikTok. In fact, 72 per cent of Millennials bought fashion and beauty products based on Instagram posts, while over half of all Gen Z-ers say they have purchased a brand after seeing an ad or promotion on Instagram.
US ecommerce sales alone will cross $1 trillion for the first time in 2022, and worldwide sales are expected to reach $5 trillion.
Despite this, ecommerce returns rates have spiked 95 per cent in the last five years. As a result, the National Retail Federation estimates that the cost of returns amounts to $101 billion.
Beauty products play no small part in this, and make up over one-fifth of ecommerce returns. In fact, 22 per cent of all cosmetics are sent back to retailers.
Mistrix aims to expand to American and global markets while continuously developing innovative solutions to improve the digital shopping experience for makeup products.