State of AI: Israeli Artificial Intelligence-Based Companies See Major Growth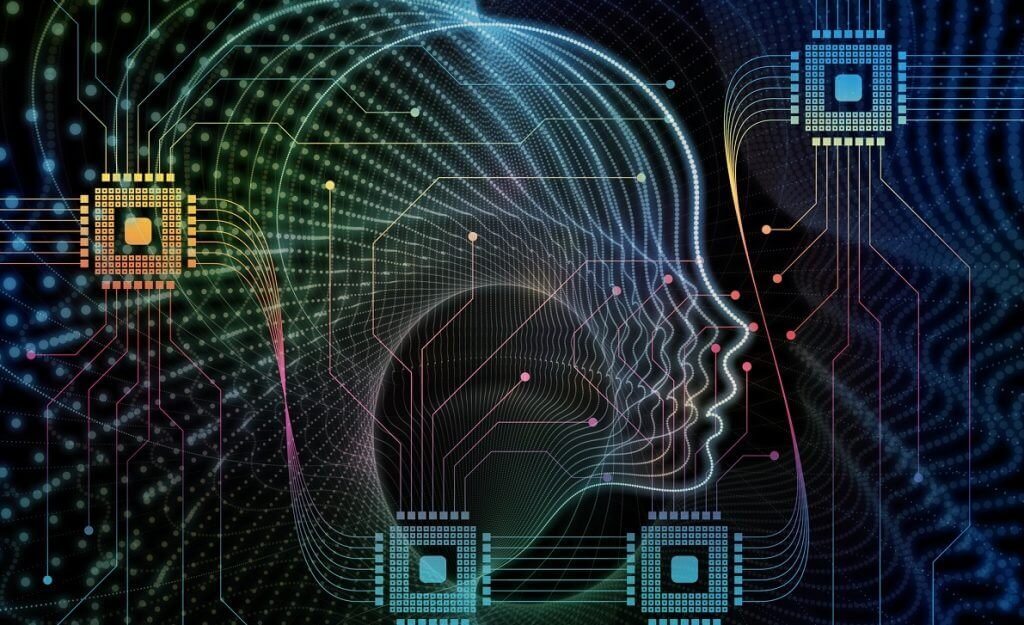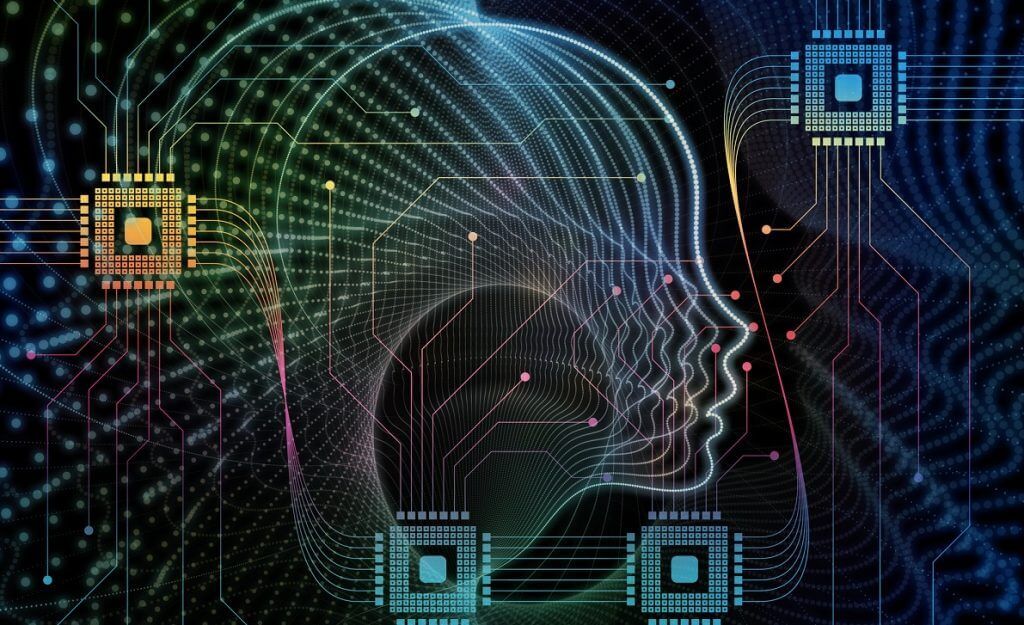 Israeli companies specializing in artificial intelligence raised nearly 40 percent of the total venture capital funds raised by the Israeli tech ecosystem for 2018, despite accounting for just 17 percent of the total number of innovative technology companies in the country, according to a report this month by Start-Up Nation Central (SNC).
Article by NoCamels Team, published on NoCamels on March 17, 2019.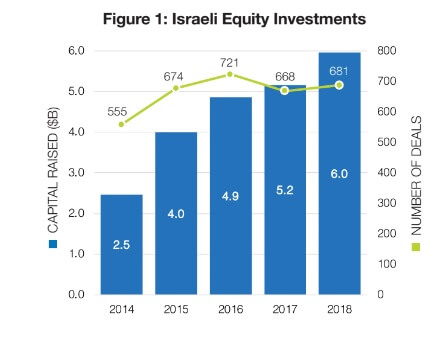 The amount of equity investments in Israel in 2018, according to a Start-Up Nation figure.
Israel is home to over 1,000 companies, academic research centers, and multinational R&D centers specializing in AI, including those that develop core AI technologies, as well as those that utilize AI technologies for their vertical-related products such as in healthcare, cybersecurity, automotive, and manufacturing among others, SNC noted.
Over the course of 2018, Israeli startups and companies raised over $6 billion in 681 funding rounds, marking a 15 percent increase from 2017 ($5.2B) and a 140 percent jump from 2014, according to the report. Of this sum, $2.24 billion went to AI-focused companies, accounting for 37 percent of the total capital raised and representing a threefold increase from 2014. In addition, 32 percent of all funding rounds for the year went to AI firms, according to the report.
Prominent funding rounds raised by companies utilizing AI in 2018 included DevOps firm JFrog, a company that automates software updates which closed a $165 million Series D round, Trax Image Recognition which raised $125 million, eToro with $100 million, and Habana Labs, which develops AI processors, with a $75 million round led by Intel Capital.
The biggest acquisition of the year was that of Datorama, which developed an AI-powered marketing intelligence platform, by SalesForce for $850 million. Other significant AI-related acquisitions in 2018 were of Nutrino for $100 million by Medtronic, and video synopsis solutions company Briefcam for $90 million by Canon.
The SNC report noted that a number of events in 2018 boosted the AI ecosystem in Israel, including the launch of a new Center for Artificial Intelligence by Intel and the Technion-Israel Institute of Technology, and the announcement by US tech giant Nvidia (which acquired Israel's Mellanox Technologies last week for $6.9 billion) that it too was opening a new AI research center.
A number of high-profile AI products developed by Israeli teams working for multinationals were also unveiled this year. In May, Google came out with Google Duplex, a system for conducting natural sounding conversations developed by Yaniv Leviathan, principal engineer, and Yossi Matias, vice president of engineering and the managing director of Google's R&D Center in Tel Aviv. And in July 2018, IBM unveiled Project Debater, a system powered by artificial intelligence (AI) that can debate humans, developed over six years in IBM's Haifa research division in Israel.
Earlier this year, the Israel Innovation Authority (IIA) warned that despite industry achievements, Israel was lagging behind other countries regarding investment in AI infrastructures and urgently needed a national AI strategy to keep its edge. The IIA called for the consolidation of all sectors – government, academia, and industry – to establish a vision and a strategy on AI for the Israeli economy.
Other sectors with significant funding include cybersecurity, a field in which Israel thrives. The year ended with $1.19 billion in investments for cybersecurity companies, a 47 percent increase from 2017, in 117 investment rounds (39 percent more deals than 2017).
In healthcare, Israeli companies raised almost $900 million in investments in 2018. Israeli healthcare-related technologies accounted for 24 percent of the companies in the ecosystem, and the same share of the total number of funding rounds and capital raised.
In financial tech, some $832 million in investments were raised in 82 deals, almost double the total amount raised during 2017.
Israel's blockchain industry also saw some growth, with 155 active companies in the field, and $107 million in venture-backed capital raised in 2018 (a significant increase from the $8.5 million raised in 2014), and $295M through initial coin offerings (ICOs).
The State Of The Israeli Ecosystem
The SNC report, released last week, gives a comprehensive overview of the Israeli high-tech ecosystem, which according to SNC's Finder database had over 6,600 active companies by the end of 2018, having grown by 27 percent since 2014. The year also saw some 600 companies closed their doors.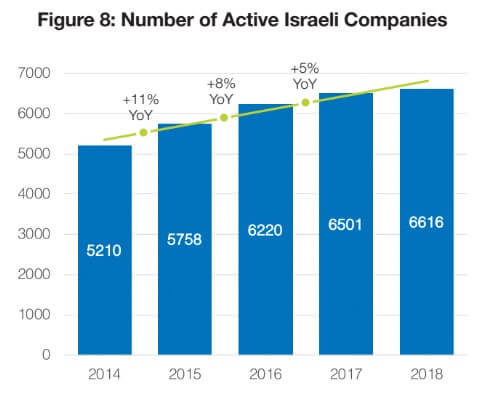 The number of active companies in Israel in 2018, according to a Start-Up Nation figure.
The number of funding rounds also increased in 2018, at 681, just two from 2017, but still six percent below the 2016 peak of 721 rounds. At the same time, the median size of all round types rose from $1.5 million in 2014 to $4 million in 2018, as the median size of early-stage rounds more than doubled from $1 million to $2.3 million, while late-stage median size grew from $12 million to $18 million.
According to the report, more than 430 professional investors have a permanent presence in Israel, almost a quarter of which are non-Israeli. Some 1,500 investors, from more than 30 countries, invested in Israeli companies over 2018.
While a majority of deals had at least one Israeli investor, 43 percent had at least one American investor. British investors followed US investors, while German investors were fourth as their participation rose steadily from two percent in 2014 to five percent in 2018.
The report also said that there were 320 multinational companies with a direct presence in Israel, more than 300 with R&D activities across 360 different offices. The majority are based in the United States (246), followed by the UK, Germany, France, and Canada.
Over the course of the year, exits totaled $3.28 billion spanning 97 Israeli high-tech companies, marking a nine percent decline in the number and a 49 percent decline in the total amount, compared to 2014, (a peak year for exits over the last five years). This trend is largely due to companies staying private for longer, since they are able to raise large private rounds, SNC noted.
US companies were the largest acquirers of Israeli start-ups with 49 percent of all deals.