You must be optimistic to live in this part of the world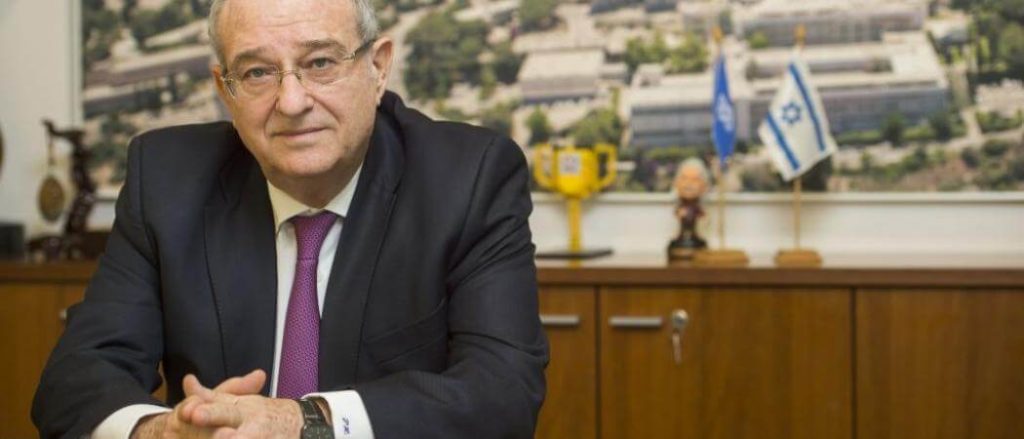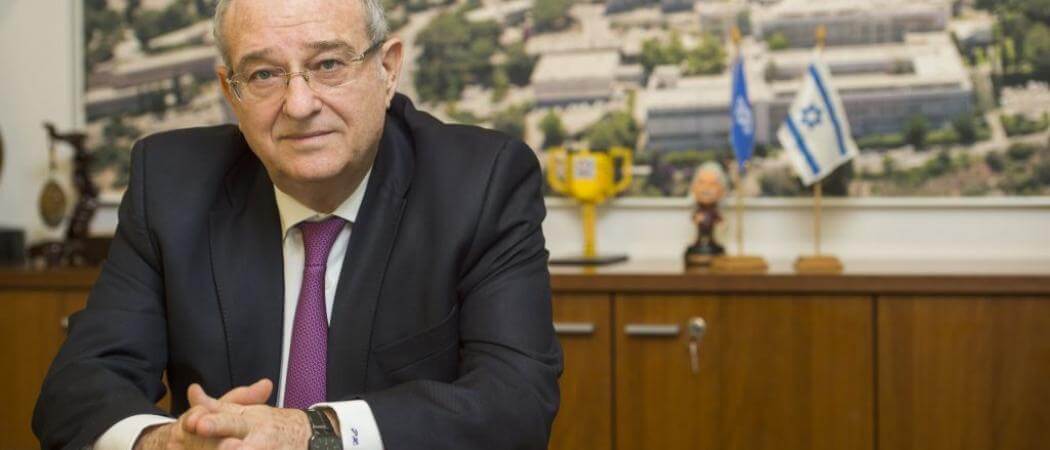 The president of Technion, Israel's leading high tech university, tells Science|Business how a sense of precariousness feeds the country's technology edge.
Article by Éanna Kelly, published on NoCamels on June 13, 2019.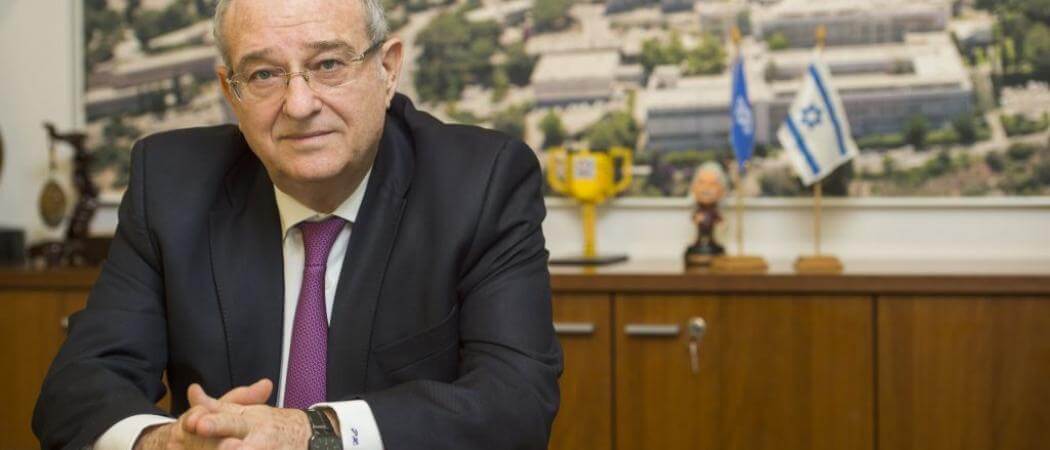 Technion President Peretz Lavie (Credit Nitzan Zohar: Office of the Spokesperson, Technion).
Peretz Lavie, president of the Technion-Israel Institute of Technology, was standing on a volcano in Iceland waiting for an urgent call.
It was August 2013, and ostensibly Lavie was on holiday. Instead, he was desperately seeking reassurance from security staff back home that all his students had gasmasks – just in case. Bashar al-Assad, Syrian president and Israel's erratic neighbour, had just deployed chemical weapons on his people, shocking the world.
Israelis are accustomed to a certain sense of precariousness in their normal day-to-day lives, but this stands out as a particularly harrowing event for Lavie. "Tell me which other head of a major university faces these issues? I don't think anyone in their wildest nightmare could think of such a scenario," Lavie told Science|Business.
Yet in keeping with the general attitude of a country that is good at adapting to new situations, Lavie doesn't dwell long on the issue: he moves forward. "You must be optimistic to live in this part of the world," he said.
Looking to the future is something researchers and students at Technion, Israel's oldest university, are famed for doing. Graduates have translated their ideas, skills and ambition into the USB memory stick, drip irrigation, instant messaging and rasagiline, a drug for treating early-stage Parkinson's disease.
Campus entrepreneurship fever has made Technion, founded in 1912 in the hilly port city of Haifa, one of the main fuses for the country's roaring tech sector. "Many of our graduates are running the economy," Lavie said.
Technion students have created over 2,000 companies. The record for a single student is 21. Lavie, a pioneering researcher in sleep disorders, has himself founded or co-founded five medical device companies.
In a country known as start-up nation, people take failure on the chin, Lavie says.
"Israelis don't stop asking questions," he said. "Shimon Peres [former Israeli president and prime minister] said the most typical character of an Israeli is someone who is dissatisfied – it makes us bad at politics, but good at science."
The same fiercely entrepreneurial streak is not apparent in many other pockets of the world. "In some countries if you fail, that's the end of it. I know people here who succeeded on their 10th attempt," Lavie said.
"In Japan, there is the same level of ambition as here but it's the failures that they cannot tolerate," he said. "In Brazil, if you have a failed start-up, you can't apply for more grants."
This drive is absent in much of Europe too, he says. "I feel parents there don't push their kids to be top of their class. In Israel, parents push their kids to excel. But I have the feeling that, when I go to other places like Australia or Canada, the attitude of many people there is to find a job with a good pension, and then enjoy time down the pub on the weekend," he said.
Military experience, mandated in Israel, also instils leadership, Lavie says. His theory is that pilots make the best entrepreneurs. "I think when someone is given responsibility for a piece of equipment worth maybe €100,000, running a company afterwards becomes something of a third or fourth order of difficulty," he said.
Global fundraising
Lavie is stepping down as president in October after serving 12 years. His successor will be Uri Sivan, a physicist famous for creating a tiny transistor based on strands of gold wire and DNA.
"I'm the first president who did more than two terms," said Lavie. They said, 'you didn't learn enough, we'd like to go on for one more term'. I negotiated to 10 years, instead of 12." He is undecided, as yet, about what to do afterwards.
After his sleep research training in Florida and San Diego, and a stint as a professor in Harvard, Lavie joined the Faculty of Medicine at Technion in 1975, and founded the Sleep Research Laboratory and the Centre for Sleep Medicine. He was the dean of medicine and vice president for resource development before being elected for a four-year term as president in 2009. Four years later, he was re-elected for another term.
One of Lavie's last actions as president is steering the university's $1.8 billion global fundraising campaign. Government money for research in Israel is above the EU average, but he said, "Without philanthropy, we're a small university in the Middle East."
A new cutting-edge artificial intelligence lab is on the shopping list, but the really "hot stuff" is quantum computing, said Lavie. "Those universities that do not develop it will stay behind. We don't have enough in quantum right now," he said. "The country is playing catch up a little." There is a new government strategy for quantum, although, "The start-up nation doesn't typically wait for governments," Lavie said.
Big tech and research firms keep arriving in Israel, but for a country boiling with cash for technology investment, industry contributions to Technion's coffers are relatively low – 11 per cent of revenue comes from company collaboration, with the rest coming from competitive funds.
"We have lots of giants close by, such as Intel, IBM, Microsoft and Yahoo, but they [answer to] their HQs in the US, where the money is decided. We have research agreements with industry, and they give scholarships to students, but they don't give us new buildings, or sponsor research chairs," said Lavie.
In Israel, students gain a foundation in industrial technology early. From their fourth semester onwards, Technion students are allowed to work part-time in companies. "They can do 20 hours a week – it's a double edged sword for us. Students get experience, but it often stretches the student degree from four to five years. We pay a penalty with extra cost," Lavie said.
All universities in Israel are facing the same challenge of recruiting and retaining good staff. Astronomical private sector salaries in buzzy fields like AI and cybersecurity have made academia a harder sell. "We have a rough time competing with industry," Lavie said. The average recruitment package for an assistant professor at Technion is $1 million, with this entire amount having to come through philanthropy.
Restricted borders
An unusual aspect of the Technion story is that, despite the world-renowned reputation, there are fierce restrictions on who can attend the university.
"The immigration laws in Israel are very tough," Lavie said. "Take the percentage of faculty members in US universities who come from outside America – you're at 40 per cent. Here, we have a handful."
Whereas the best universities draw students from around the world, cross-border collaboration with neighbours is almost impossible. "We rely on nine million people, that's it. Just imagine what would happen if I could attract the best minds in the world here? I wish I could open the Technion," Lavie said. "It's a matter of prestige; it's about being a world class university." He would like to attract Chinese students to Israel. "Right now, the US is getting the most benefit here," he said.
Lavie says he needs civil engineers, but can't find anyone with the right qualifications in Israel.
Academic staff numbers are controlled by the government. "The ratio of faculty to students in Technion is ridiculous: it's about 1:25," he said. "Government cuts sent us down from 640 to 540 faculty, but we could possibly go back up again to 600. However, we cannot go to 1,200, like at the MIT. I wish we could," he said.
The university has found routes to open up internationally. In 2017, Lavie engineered a joint venture with Cornell University to create a new university on Manhattan's Roosevelt Island, initiated by former New York Mayor Michael Bloomberg. He also set up a new science and technology university in Shantou, China, funded by the Guangdong provincial government with the support of the billionaire Li Ka Shing.
The Chinese base has 1,500 students and 15 Israeli staff. In the future, the plan is to grow the campus to 5,000 students and 300 faculty, and teach subjects in English. Lavie says there are no plans to explore an outpost in Europe, despite offers.
Protests
On trips abroad, Lavie has occasionally been made aware of certain negative perceptions of Technion. "We are considered by some student unions as an apartheid university, and a wing of the defence ministry," he said.
The new home on Roosevelt Island drew criticism from some New Yorkers, who argued that the university's research and development has helped sustain Israel's occupation of Palestinian land.
Technion's back catalogue of innovations includes the remote-controlled D-9 bulldozer for the Israeli military, which has been used to demolish buildings in Palestinian territories (The UN and much of the world refer to these as the occupied territories, whereas Israel calls them disputed territories.)
Lavie has faced protests during trips to foreign universities, and calls to boycott Technion because of Israel's policies towards Palestinians in the occupied West Bank and Gaza. "They have demonstrated against me in several countries. It's awkward but I say to them, come on our campus and you'll hear as much Arabic as Hebrew," he said.
Twenty per cent of the Technion student body is Arab, and Lavie says there is extra effort to help these students integrate.
Only about 1 per cent of Israel's Arab population serve in the army, with the majority going straight from secondary school to university. "We provide them with big brother and sister groups. We recruit Arab faculty members. Our first (online) MOOC (course) was in Arabic," he said.
On campus, politics doesn't penetrate in the same way it does in ordinary life, said Lavie. "The students probably don't have the time," he said.