PixCell Medical's HemoScreen performs a CBC in five minutes, enabling infection-vulnerable patients to spend less time in the clinic environment.
Chemotherapy patients are at major risk of infection because they are immunocompromised. Limiting the time they spend in hospitals or clinics for treatments could therefore be a lifesaver.
Israeli company PixCell Medical can help by enabling cancer patients to perform pretreatment blood tests rapidly onsite — or, in the future, at home.
PixCell's HemoScreen device is FDA-cleared for point-of-care complete blood count (CBC) tests.
Using a disposable cartridge that includes all necessary reagents and requires no maintenance or calibration, HemoScreen delivers lab-accurate data from a single finger-prick of blood within five minutes.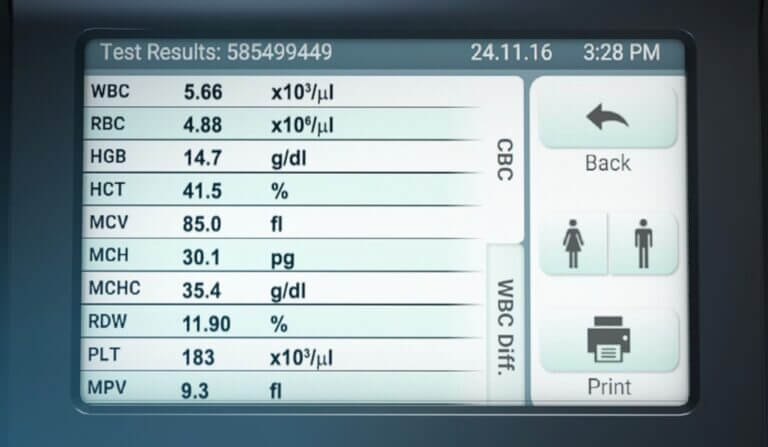 "Even before we get approval for home use, we can improve the life of cancer patients dramatically," says Armin Schon, PixCell's chief commercial officer.
"They get blood drawn before chemotherapy and if their white blood cell count has recovered sufficiently since the last treatment, they can get the next dose. If not, they are sent home. They have to sit and wait till the central lab returns results, which takes half an hour to several hours," he explains.
"This is very unpleasant for the patient and inefficient for the clinic's workflow. Our CBC analyzer can shorten that wait time to a few minutes. A staff member can roll it around from patient to patient and within five minutes say, 'You are good to go' or 'Sorry, come back next week.'"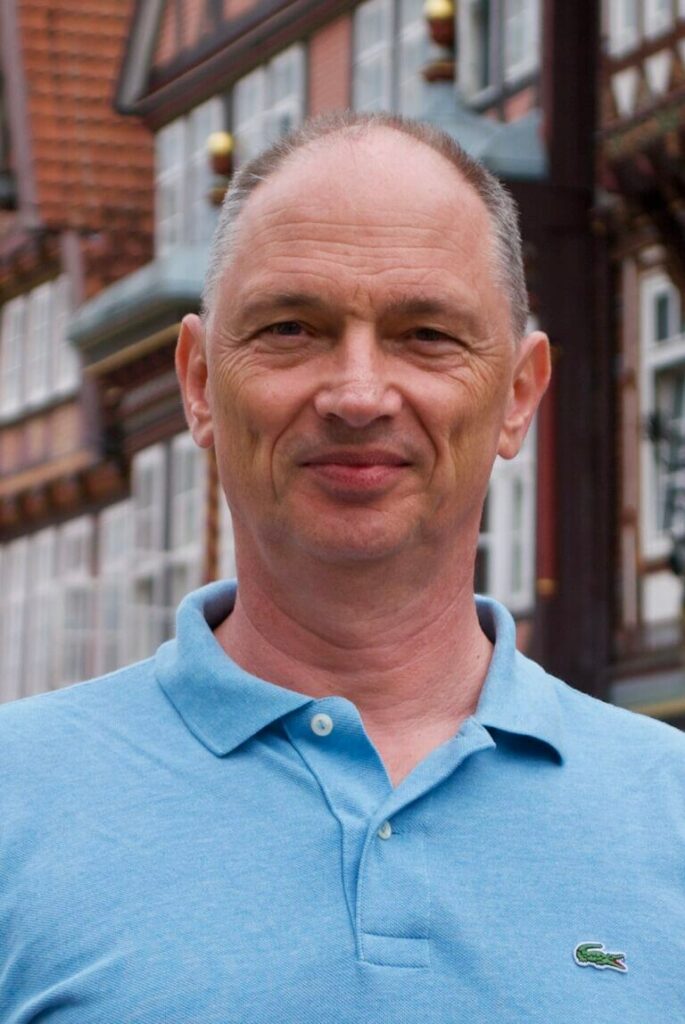 A clinical trial in Denmark led by Changing Cancer Care successfully trained 12 breast-cancer patients to use PixCell's HemoScreen to perform their CBC test at home. Their results were compatible to standard hospital lab results.
"With HemoScreen, we can potentially save patients significant time and energy exertion when undergoing these serious treatments, and also save time and costs for hospitals," said Dr. Niels Henrik Holländer, head of Changing Cancer Care and an oncologist at Zealand University Hospital in Næstved.
Into the community
"From day one, the HemoScreen was developed with the goal to be usable by basically everyone with just half an hour or so of training," says Schon.
"For maximum deployment we want to be independent of expert users, laboratory technicians and other highly skilled people who usually operate this type of equipment, and really go into the community," he says.
"However, regulatory authorities are very hesitant to allow non-medical personnel to operate this type of equipment, so we have an uphill battle to convince them that this is a safe use and will bring value in the treatment of home-based patients. There's only one way to do that, and that's clinical trials."
To that end, the Danish Ministry of Health has approved a second bigger trial to be done in Denmark and Germany that will include patients with various types of cancer at more advanced stages.
It is these patients who stand to benefit most from spending less time in a clinic, Schon points out.
"We believe that will provide the evidence we need to get approval in Europe for home-based CBC measurements," he says, and FDA approval for home use could take several more years.
Meanwhile, PixCell won a grant from the International Health-Tech Pilot Program — an alliance between the Israel Innovation Authority and leading US and Europe hospitals — to develop and validate additional applications for HemoScreen.
In addition, the product was named a gold winner in the Testing and Diagnostic Products and Systems category in the 2022 Medical Design Excellence Awards and received Best-in-Show honors.
Devices in 18 countries
Headed by microfluidics expert Avishay Bransky, PixCell Medical was founded in 2009 and launched HemoScreen in the market two years ago.
Although the pandemic prevented the company from traveling internationally to demonstrate HemoScreen, several hundred devices were sold through distributors in 18 countries.
Now, says Schon, "production is fully loaded with orders. We have just opened a US subsidiary, so commercialization is going at full speed."
Many hospitals have ordered HemoScreen to improve workflow, Schon reports. "Emergency departments in particular benefit from getting results in five minutes."
However, the device originally was designed for "extreme point of care" uses, such as rural clinics.
It was for just such a purpose that PixCell donated a HemoScreen device, along with hundreds of cartridges, to Ukraine via the Ukrainian Embassy in Tel Aviv.
Schon says the HemoScreen could be used for quick testing and triaging of refugees on the border or in hospitals.
"The reason we dare to donate this system to Ukraine is that a nurse can unbox it and start testing – you just need electricity and reasonable temperatures. The box comes with a leaflet explaining how to do it, and there are short training videos. Within 15 minutes of unboxing you can be using the device."
Another use of the HemoScreen is for assessing the effects of certain psychiatric drugs that require regular lab visits and venous blood draws because they have potentially lethal effects on the immune system that must be monitored, Schon explains. "We can revolutionize this area by reducing the inconvenience and taking the needle anxiety away."