Israeli Mobility Firms Launch Collaboration To Tackle Road Congestion, Accidents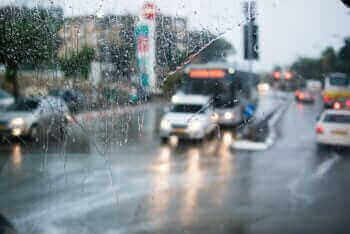 A group of 20 Israeli mobility companies has joined up with government-owned transportation firms, authorities, municipalities and universities to form a private-public consortium that will tackle traffic congestion, road accidents and safety, and air pollution across Israel.
Article published at www.nocamels.com on May 24, 2021.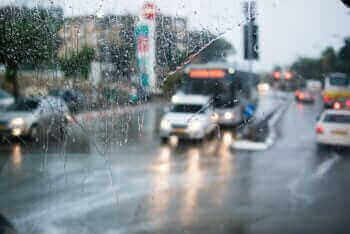 Israeli road traffic. Photo by Raimond Klavins on Unsplash
A group of 20 Israeli mobility companies has joined up with government-owned transportation firms, authorities, municipalities and universities to form a private-public consortium that will tackle traffic congestion, road accidents and safety, and air pollution across Israel.
The consortium participants will share anonymized data collected from users to develop new models for reducing traffic and crashes via a technological platform developed by the Israel Smart Mobility Living Lab (ISMLL), a newly launched NGO that aims to accelerate transportation innovation on a national level. The organization says its mission is to facilitate collaboration between parties for data- and technology-based countrywide projects, according to an announcement this month.
SEE ALSO: Israeli Startup Waycare Taps AI To Increase Traffic Safety, Reduce Time On Roads
The ISMLL recently received a $1 million investment by the Israel Innovation Authority and the Fuel Choices and Smart Mobility Initiative, a national program driven by 10 government ministries (Energy, Transport, Economy, Environmental Protection, Science, Finance, Defense, Agriculture, Foreign Affairs) and led by the Prime Minister's Office.
The Israel Smart Mobility Living Lab was founded by Dr. Smadar Itskovich, who led the Division for Industrial Development in Ashdod Municipality and the Ashdod Smart Mobility Living Lab, which she later expanded into the Israel Smart Mobility Living Lab; Itshak Turgeman, an executive who has led a number of educational initiatives over the past decade including as general director of the Rashi Foundation; and Eran Shir, the co-founder and CEO of AI road safety company Nexar who also serves as the Consortium Chairman.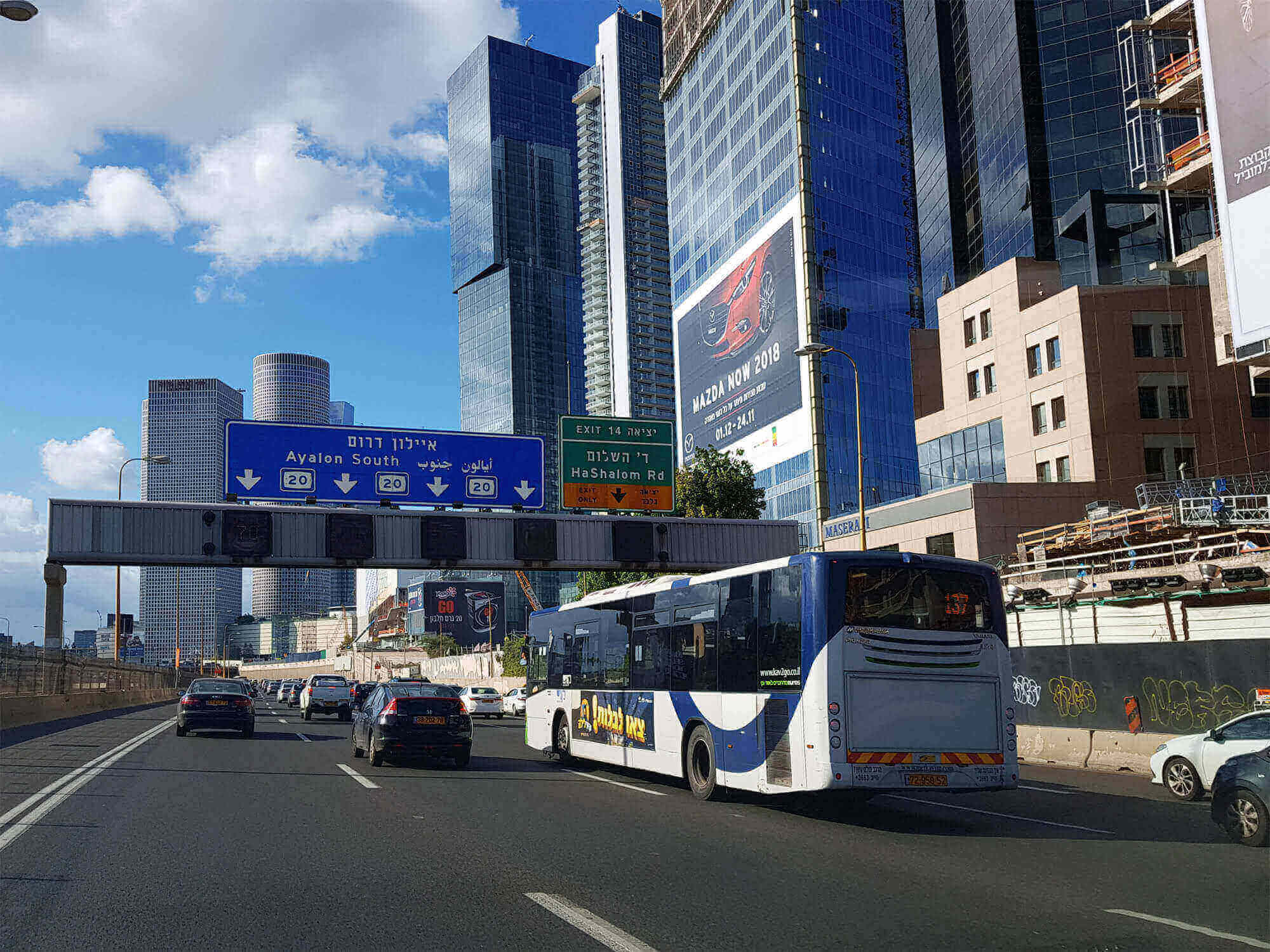 Ayalon highway traffic in Tel Aviv, May 2017. Deposit Photos
The lab is based on the concept of the Trust::Data Alliance developed by MIT Professor Alex "Sandy" Pentland, a leading computational scientist and serial entrepreneur who also serves as a member of the ISMLL advisory board. This alliance's mission is to create open-source tools and services that foster the development of a secure internet-based network of trusted data. It works to build new models "for digital identity, data provenance, universal access, and secure privacy-preserving transactions to harness the future potential of global data sharing."
The unique public-private cooperation, the ISMLL indicated in a statement, can be used by transportation companies, governments and municipalities to address local and national transportation challenges by integrating data-driven sources such as traffic cameras, logs, and app usage information, while also providing R&D opportunities in real-world environments and facilitating interactions for a greater social good.
Nexar is one of the 20 companies in the ISMLL consortium, as is transportation data firm Moovit (acquired by Intel last year), traffic management company Waycare, smart road startup NoTraffic, simulation company Cognata, and autonomous robot company Blue White Robotics. among many others.
Participants also include Clal insurance, a major Israeli insurance firm, as well as Japanese insurance company Sompo, the municipalities of Ashdod, Tel Aviv, and Karlsruhe in Germany, academic institutions such as MIT, the Karlsruhe Institute of Technology (KIT), and the non-profit research center for applied computer science the Forschungszentrum Informatik (FZI), also in Karlsruhe; government-owned companies such as Netivei Israel and Elta, the Israel National Road Safety Authority.
"The technological infrastructure that we launched will enable partnership and collaboration in national projects. Tech companies will give other companies and government-owned companies access to their data, under their control, to face challenges like reducing car accidents and traffic congestion," said Dr. Itskovich in the announcement.
"We believe that Israel's complex transportation challenges and advanced AI technological skills will turn it into an international innovation hub," she added.
Aviv Zeevi, the head of the Technological Infrastructure Division at the Israel Innovation Authority said that the project was launched "to accelerate innovation and solve technological challenges in Israel and around the world by using AI to get practical insights from data and cultivating collaboration between tech companies."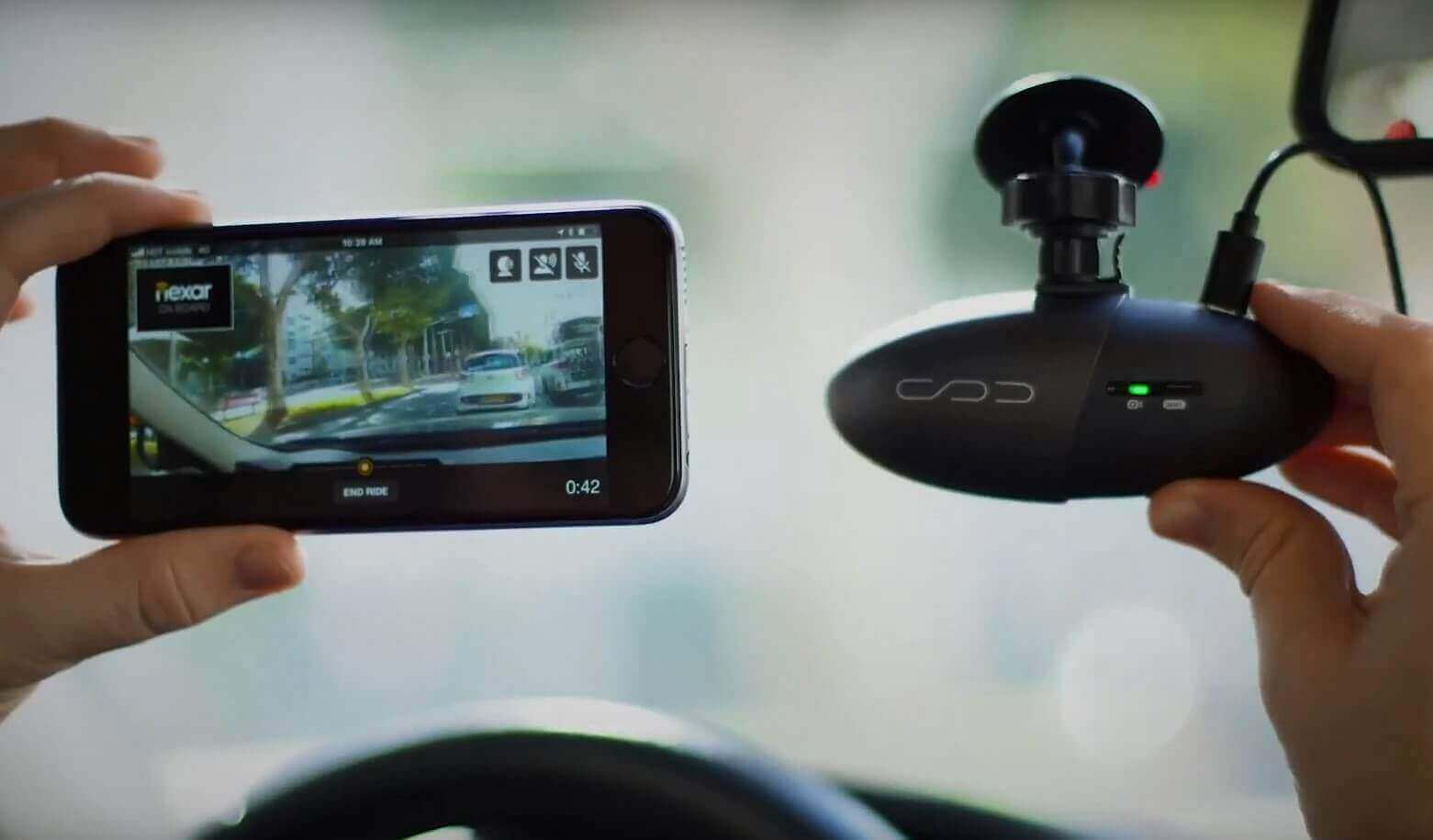 The Nexar app and dashcam. Screenshot from a Nexar video on YouTube.
"The goal is to strengthen and improve Israel's competitive smart and autonomous mobility industries. The collaboration of so many government-owned companies and tech companies is heartwarming and shows the need for this platform and the great spirit of Israeli companies, who love to join the national effort to face challenges, especially using advanced technology."
The launch of the project was officially announced last week at the 9th EcoMotion Conference, an event focused on innovation in the transportation and mobility sector. EcoMotion is a joint venture of the Israeli Innovation Institute, the Smart Mobility Initiative (in the Prime Minister's Office) and the Ministry of Economy and Industry.
Israel's traffic problem
Traffic congestion is a major problem in Israel and is likely to get much worse, according to a 2019 OECD report. A small country with a population of some nine million people, Israel has the highest road congestion of any OECD country by a wide margin as transportation is largely based on the use of private cars, which creates massive traffic jams particularly in the center – Israel's economic hub.
The share of travelers using public transportation is relatively low in metropolitan areas — around 20 percent — and is declining "as a result of poor service quality and rising incomes," reads the OECD report "Assessing incentives to reduce congestion in Israel."
According to a separate OECD report, Israel's costs of congestion are estimated at around two percent of GDP, "above levels in other high-income economies."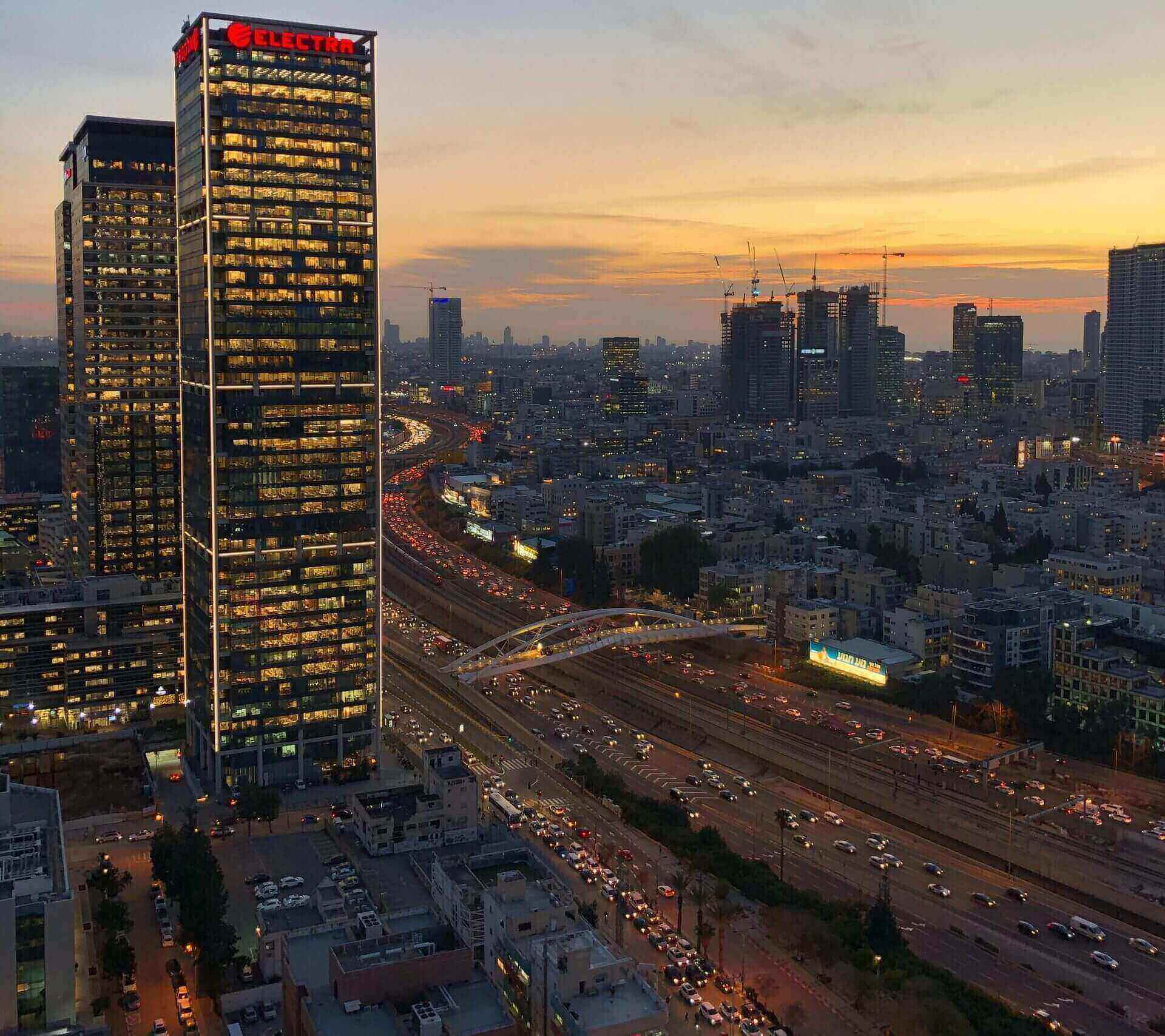 Traffic on Hashalom road in Tel Aviv, Israel. Photo by juliana souza on Unsplash
A 2019 study titled "Traffic congestion on Israeli roads: faulty public policy or preordained?" suggests that Israel's high traffic congestion stems from public policy based on the short-term perspectives as well as the political and personal interests of policymakers. "While the government has been allocating increasing funds in recent years to developing a public transportation infrastructure, it has also committed enormous sums to developing road infrastructure, higher than those devoted to public transportation. In addition, the share of taxation from motor vehicles has grown substantially, reinforcing the government's incentive to sustain the increase in the number of vehicles," reads the abstract.
According to a 2014 study by the Knesset Research and Information Center, the public transit infrastructure lags behind other developed countries in the OECD by about 25 years.
Through the congestion was alleviated briefly during the COVID-19 pandemic in 2020 and 2021 due to lockdowns and restrictions, the traffic problem has roared back as the government began rolling back almost all measures earlier this year because of falling infections and death rates.