'Bio' food, precision oncology to take center stage at biomed summit in Tel Aviv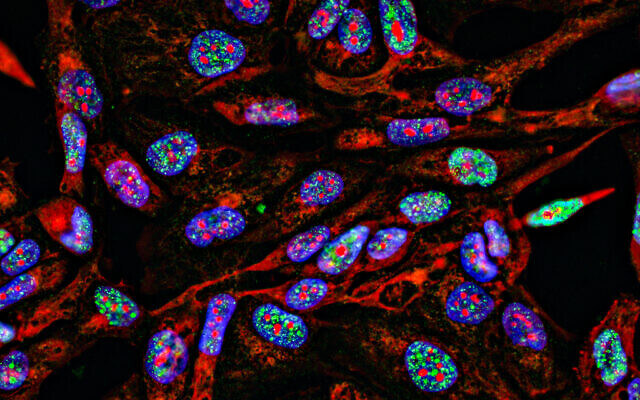 Three-day annual conference, marking 20th year, brings together thousands of participants for newest innovations in medical and heath tech
Some of the innovative scientific developments behind leading food technologies, as well as new cancer treatments, will take center stage at the upcoming Biomed Israel summit next week, an annual conference on life sciences and health tech that brings together scientists, healthcare professionals, entrepreneurs, and investors from dozens of countries across the world.
This year, the three-day conference is marking its 20th anniversary with 10 different tracks — infectious diseases, robotics in the medical field, and AI and machine learning, among others, in addition to precision cancer diagnostics and therapies, and "bio food" and its impact on human health. Each track will be chaired by a professional leader in their relevant field and the conference, which organizers say expects about 6,000 people, will also host an exhibition where hundreds of Israeli companies can present their products and technologies.
Dr. Tammy Meiron, CTO at Israel's Fresh Start Food Tech Incubator and the chair of the food tech track, told The Times of Israel that the sessions will focus on "bio-food technologies and how we adapt biotech into the food tech arena to produce more sustainable food."
"There's a growing consensus that, due to the climate crisis, we have to find better ways to feed the growing [world] population. There are increasing demands for food and there are ethical aspects of growing our food from animals," said Meiron.
"This younger generation is more aware of this [issue], and it's also the first generation to come to realize the dangers of the climate crisis," she added. These dangers have been described as a "code red for humanity" that requires urgent action by the United Nations Intergovernmental Panel on Climate Change (IPCC).
"We have a window of about 10 years. It is critical that we deliver solutions in food tech," she said.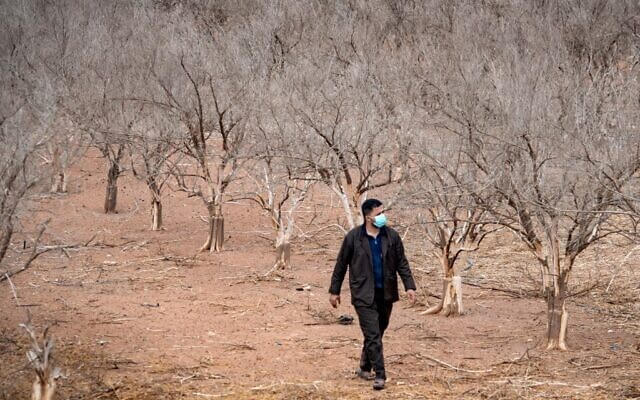 Meiron is an experienced food tech professional, having headed the protein department at US biochemical company Sigma Aldrich (later acquired by Merck) where she led production on more than 450 different proteins and enzymes, before joining Fresh Start in 2019.
The food tech incubator, based in the northern Israel city of Kiryat Shmona, is a project led by the Israel Innovation Authority together with Israeli company Tnuva, beverage firm Tempo, Israeli investment company OurCrowd, and Finistere Ventures, a global investor in food tech and agritech.
"We incubate companies for 2-3 years and bring them to the next level of investment. So far we have supported eight companies and intend to support at least 40 by 2028," she explained.
Fresh Start is currently working with seven companies including one that is developing cell-cultured fish and two that are working on sugar reduction technologies.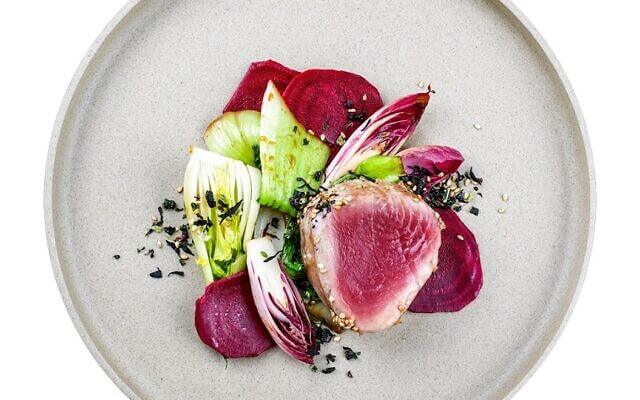 During the conference next week, a number of known companies will be presenting, including Future Meat and Aleph Farms, leading developers of cultivated meat, and Wilk, a developer of animal-free cultured milk and cell-based human milk.
Meiron believes food tech such as cultivated meat and fish, alternative protein, animal-free milk and dairy, and others, can help ensure food security in the decades to come. "The weather and the agriculture won't be the same. We will have to adapt," she said.
Her track at the Biomed conference will cover new biotech technologies that are now applied to food production to help solve these issues and release the reliance on traditional agriculture for more sustainable methods.
Challenges the industry faces will also be addressed including pricing, scalability, resources, and infrastructure. "It costs thousands of dollars to make food in a lab, it's a huge issue. We need people to choose these options as their food," said Meiron.
At the same time, investors are flocking to the industry. "We saw a dramatic acceleration in the last 2 years, VCs now all want a piece of food tech. We're seeing a lot of money [being invested] because of the understanding that this is a critical issue," she said.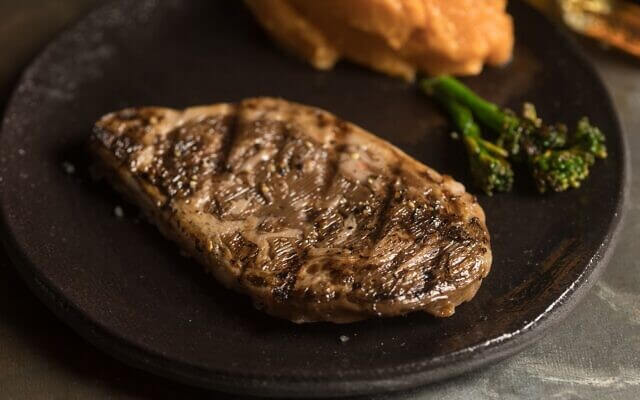 In Israel, the alternative protein sector, a segment of its vibrant food tech industry, grew by about 450% in 2021 from the previous year, with Israeli startups in the field raising some $623 million in investments, according to a report released in March. The Good Food Institute (GFI) Israel, a nonprofit organization that seeks to promote research and innovation in food tech, found that the $623 million in investments accounted for about 12% of the global capital raised for the sector worldwide last year (about $5 billion) and was "second only to the US."
The next stage in food tech, Meiron said, was the "enabling tech that facilitates the tech of companies that already raised money, to reduce pricing and so on."
Precision oncology
In oncology, the next stage is "precision oncology" where cancer treatments are adapted based on individual biology, said Dr. Ofer Sharon, CEO of OncoHost, the developer of a blood test to predict how well cancer patients will react to treatment. Sharon will chair the Biomed track that looks at advancements in cancer therapies and precision-based therapeutics, driven by biomarkers and artificial intelligence tools.
Today, most cancer care treatment plans are "based on protocol, and given to everyone, whether they are a 74-year-old woman or a 35-year-old man; they'll get the same treatment," Sharon said.
"Chemotherapy is like carpet bombing and it doesn't differentiate between healthy cells and cancer cells," he explained. "The field is now changing to focus on specific targets and adapt treatment to the level of the mutation" while providing customized care based on biology.
The track will hear from two types of companies — those developing targeted drugs that tackle specific mutations and those, like Oncohost, that look for individual biomarkers.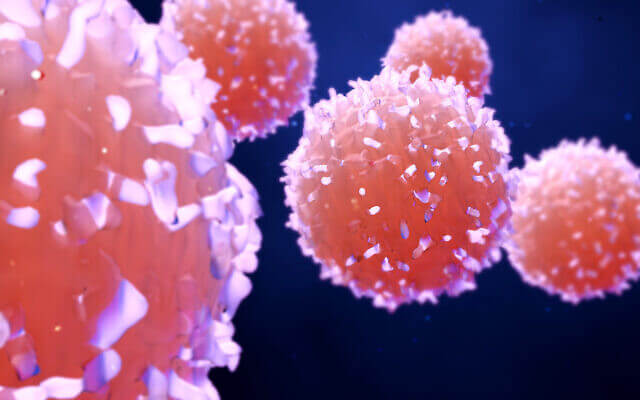 "We look for the biological indications that affect treatment… to identify whether a patient is going to respond to treatment" or help point to another one, said Sharon.
Another company in this field is Nucleai, which uses computer vision and machine learning to study the characteristics of tumors to help drug companies predict who will react to medication.
This rising field is also facing key issues, such as regulatory hurdles, and a need for a medical "paradigm shift," said Sharon.
"Fighting cancer is a war, and there is understanding that there is a price. There's a need to 'kill the entity' and doctors want to act as quickly as possible," Sharon explained. Precision medicine takes a different approach that may take more time but can be much more effective.
The industry also needs closer collaboration with pharmaceutical giants. "There are excellent drugs out there but they work for a minority of patients. To treat cancer, we need a better understanding of this complex disease. It requires education and more awareness," said Sharon.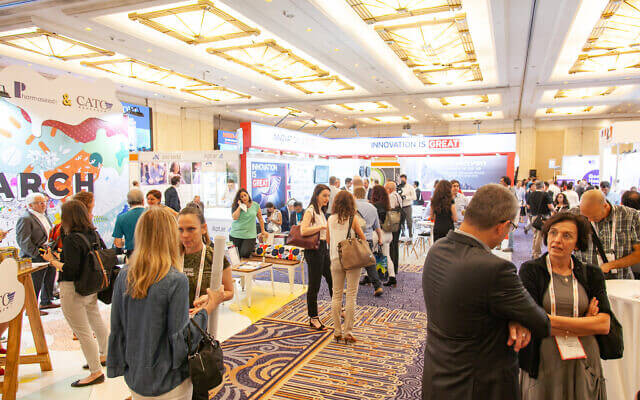 On the regulatory side, he said, "there is no regulatory body that can approve [the technologies] in an efficient way." There is also no regulatory body that specifically examines technologies based on AI and machine learning.
"There is a lot of work to be done for market adoption," said Sharon.
The Biomed conference will run from May 10 to 12 in Tel Aviv. It is co-chaired by Ruti Alon, founder and CEO of Medstrada, a food tech VC fund, Dr. Ora Dar, a consultant and expert in medical sciences and health innovation and the former head of health and life sciences sector at the Israel Innovation Authority, and Dr. Nissim Darvish, a managing general partner at MeOHR Ventures, a private equity firm that focuses on world-changing cures for serious diseases.