The 33 year old data scientist helping Israel and the world fight coronavirus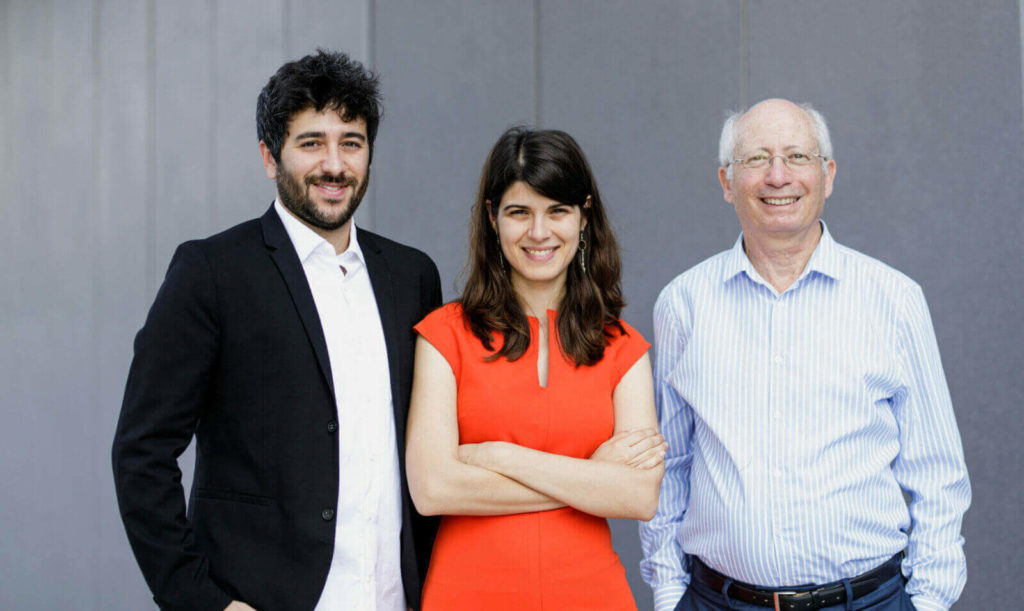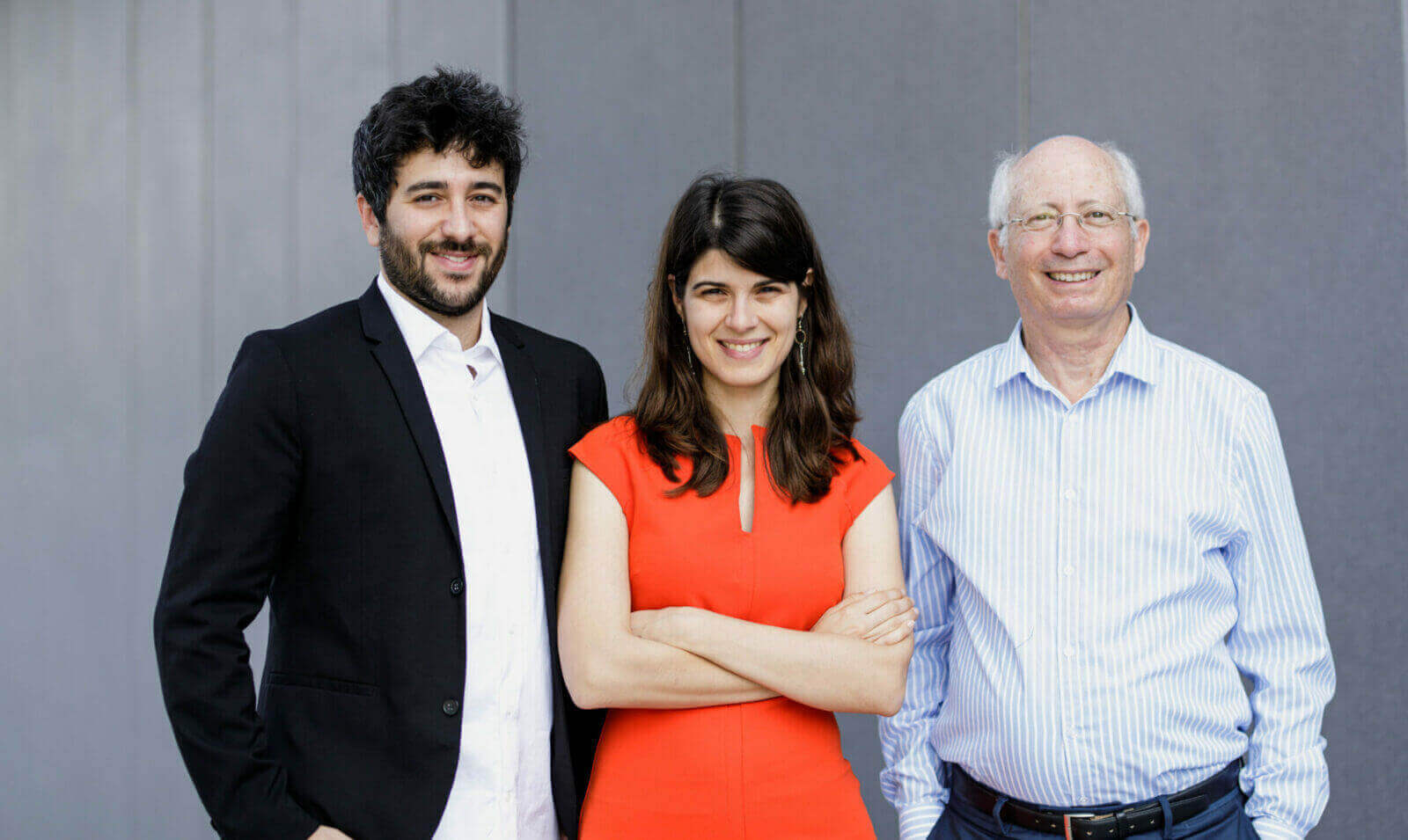 Kira Radinsky's Diagnostic Robotics has developed an AI-based platform to predict the spread of COVID-19 and triage patient
Article published at www.jewishinsider.com on April 01, 2020.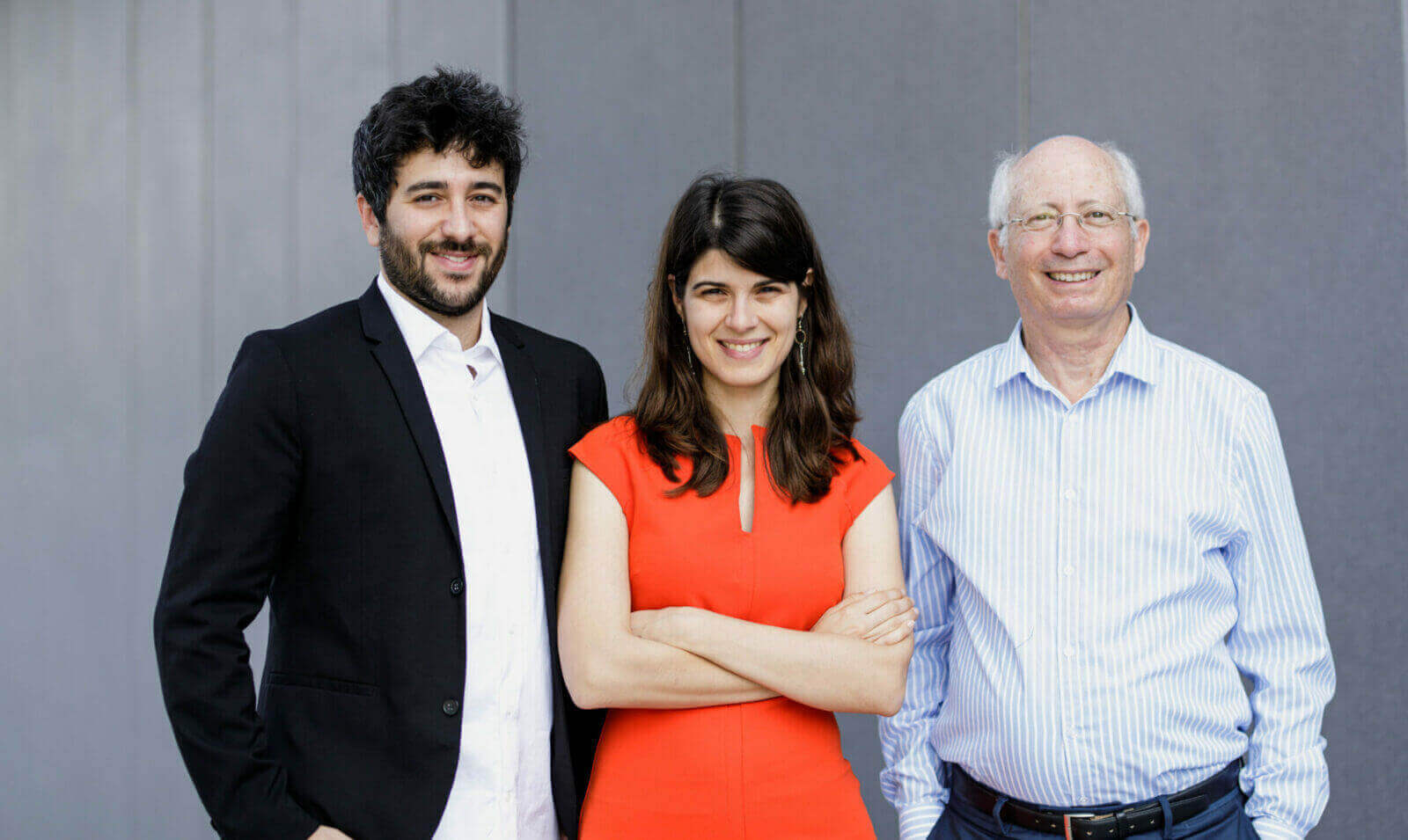 But Dr. Kira Radinsky, 33, is at the forefront of Israel's battle against the novel coronavirus. And she's hoping to share her new technology with the rest of the world as it fights the global pandemic.
Radinsky, the co-founder of digital health startup Diagnostic Robotics, has been working day and night to put the finishing touches on a digital platform that is a one-stop shop for managing the disease. Already this week, the company's COVID360 platform is beginning to roll out in Israel, billed as an "end-to-end centralized solution for corona treatment."
Diagnostic Robotics, co-founded in 2017 by Radinsky, Yonatan Amir and Moshe Shoham, has been working since its founding to produce a data-driven prediction platform to aid hospitals and medical clinics in their efforts to improve patient care.
But earlier this year, Amir realized the company needed to shift full time to helping tackle the growing global — and local — threat of coronavirus, Radinsky said.
"A month ago, we decided we want to convert our system to help Israel fight COVID," Radinsky told Jewish Insider during a phone interview on Tuesday. Until recently, the company had been working on "triage systems driven by artificial intelligence to reduce healthcare loads," targeted at always-overcrowded emergency rooms. They were just about to release the system, "and then COVID happened. And we decided that we're going to convert the system to doing COVID triage."
The new COVID360 platform starts at home — on smartphones to be exact — helping to both reduce the overload on the medical system and cut the risk of further spreading the infection. Rolled out in partnership with the Health Ministry and the four Israeli health care providers, the remote assessment tool is slated to reach every citizen of Israel.
"The way it works today, is there's a text message being sent to all people with a questionnaire," Radinsky said. Based on the information gathered about symptoms, daily interactions and location, "we create an epidemiological map for the decision makers." That map helps the software "predict — using machine learning — how the disease is going to spread and in which areas."
Members of the Clalit HMO in Israel received their first survey on Monday, and patients enrolled in the other three HMOs will be added to the system in the coming days. In addition to the predictive map, the platform works to triage patients remotely in real time.
"In parallel, we're working on an authenticated triage system," Radinsky told JI. "So if we know if somebody is specifically sick, or starting to develop COVID symptoms, we would contact the providers — of course with [the patient's] approval." On Monday, the first day of the rollout — with only Clalit members taking part — "we identified 200 people with COVID symptoms — and that less than a third of them were in isolation. In one day — this is crazy."
The system is hindered somewhat by the fact that much of the ultra-Orthodox population in Israel — where the outbreak has been severe after some in the community were resistant to isolation restrictions — are not reachable via smartphone. But they are still working to overcome that.
"In certain areas, we often text them and then call them," Radinsky explained. That way the questionnaire can be completed over the phone for those at high risk, which will aid in care management, but not in the epidemiological mapping. Overall, she said, 80% of those sent the survey complete it: "These are amazing numbers."
An additional benefit of the remote triage platform is that it enables doctors in quarantine to continue working and assessing patients. As of Tuesday morning, the Health Ministry confirmed that 3,489 medical workers — including 758 doctors — in the country are in mandatory quarantine after exposure to a coronavirus patient. "The idea is to be able to triage the patient for coverage without any touch."
Radinsky said Diagnostic Robotics has been approached by several countries interested in utilizing the platform in their own fight against COVID-19. Outside of Israel, Salesforce and Deloitte are working to distribute the technology as widely as possible.
"So many countries have approached us about giving access to the system," she said. "It's really important for me to convey that Israel is reaching out to additional countries offering our help. If anybody needs help, and our system can be helpful for them, we will be helping them."
The platform is web-based and already available in multiple languages, and ready to be distributed as widely as possible. Salesforce CEO Marc Benioff tweeted that the platform is free and ready to distribute to those in need.
"People in New York, the Jewish community there: We have the technology, we're willing to give it to you," Radinsky said. "We will not charge for the software. If you want to reach out to us, we're here to help."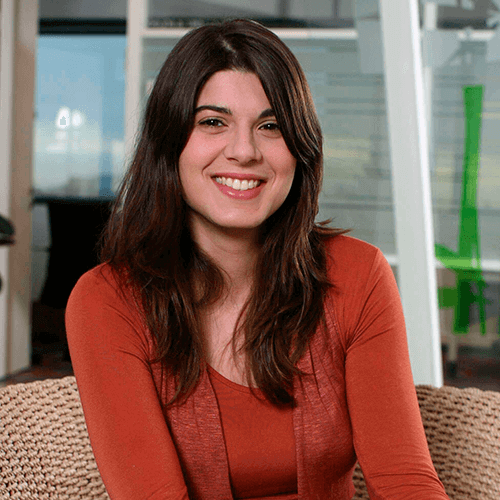 Kira Radinsky
The epidemiological map and predictive AI tool is based on not just locally gathered information, but also the trajectory of the disease in other countries.
"We have all the information coming from South Korea, Italy and Israel," Radinsky said. "So using AI, we can see how the disease progresses for different people and identify COVID symptoms very early on."
The map that the system generates, she said, is the most powerful tool the platform has to offer.
"Based on [the map], people can build better decision making and understand how it's going to spread," Radinsky explained. "So if there are certain areas that need more isolation, and if certain areas need more masks or more tests, this is the only way of making such decisions."
Predictions — in particular of medical events — have long been Radinsky's passion and focus. The Ukrainian-born scientist, who made aliya at age 4, has been racking up accomplishments and achievements from a very young age. She enrolled in the Technion-Israel Institute of Technology at just age 15 — later taking a break for her mandatory army service — where she earned her bachelor's and master's in computer science and a PhD in machine learning and artificial intelligence, all before age 26.
Shortly after completing her education, she founded the customer sales prediction start-up SalesPredict, which she sold three years later to eBay for a reported $40 million. After several years as the director of data science for eBay, Radinsky resigned late last year to work full time as the chair and CTO of Diagnostic Robotics.
It was during an internship at Microsoft headquarters in Washington state that Radinsky co-developed a platform that successfully predicted the first outbreak of cholera in Cuba in 130 years. The software mined data and news reports and drew conclusions based on correlations between floods, droughts and outbreaks.
So did Radinsky see this global pandemic coming?
"Unlike the previous pandemics — or epidemics — our system was able to predict it… this one is a new one and there was no pattern identifying it," Radinsky explained to JI. "Once it started in China and spread to additional locations in Europe, it was clear it would reach Israel, the United States and other locations."
Based on initial data, Radinsky said, the trajectory of the disease in Israel "is correlated with what's happening in Wuhan," the site of the original outbreak in China. But that prediction is still based on speculation since "there just isn't enough data" to know if the outbreak will last several months or two years.
But the Israeli medical system is handling things well, she said, pointing to the low rate of deaths from the virus in the country — aided strongly by its early isolation efforts.
"Taking the steps for isolation very early on helped a lot," she said, drawing a distinction with places like New York, where more than a hundred people are dying of the virus every day. "There was no other intervention that helped as much… every day that you wait it goes out of control."