Technion's bright ideas prove anything is Mission: Possible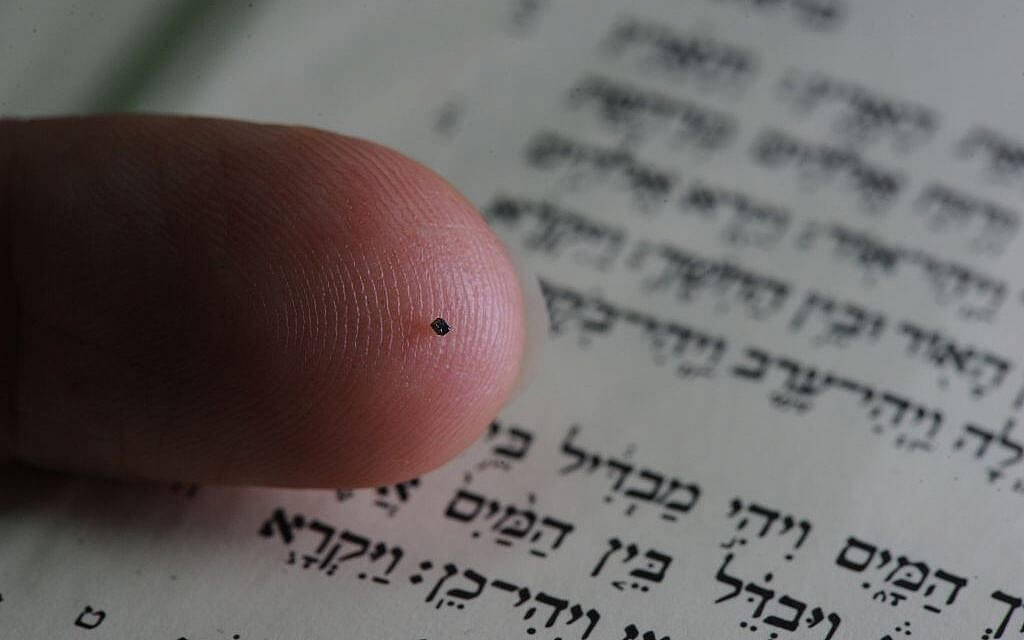 Haifa's Technion Institute of Technology is Israel in a nutshell, bursting with energy and ambition. Richard Ferrer enrols for an afternoon.
Article written by Richard Ferrer, published in The Jewish News.
Dah da da, dah da da, dah da, da-da, dah da da da, da, da!
Your mission, should you choose to accept it, is to visit the Technion Israel Institute of Technology in Haifa without humming the theme tune from Mission: Impossible.
On the leafy slopes of Mount Carmel lies the Middle East's most celebrated campus, a place that's buzzed with brilliant ideas for more than a century.
It's where Dov Moran invented the USB memory stick, Rafi Mehoudar devised drip irrigation and Rafi Yoeli is making a flying car.
It's where Dr Gavriel Iddan launched the Pillcam, making internal exams as simple as swallowing.
It's where Professor Hossam Haick dreamed up the SniffPhone, which detects cancer on the user's breath.
Had Technion been around during the Bronze Age, one of its boffins would have invented the wheel.
An image from the Art of Science exhibition on campus, celebrating the university's innovations.
An astounding 70 percent of Israel's high-tech industry managers are Technion graduates, responsible for creating more than 100,000 jobs and contributing countless millions to the economy. Step into the New York City High School for the Performing Arts in the 1980s and you'd expect to see the kids from Fame dancing on canteen tables during lunch breaks.
It's much the same at Technion, with undergraduates joyfully flexing their grey matter in their downtime.
For instance, on the lawn outside the library during my visit, students were taking part in a challenge to drop a raw egg 40 metres without it breaking. Teams were judged according to number of eggs landing intact, speed, design and proximity to target.
The device that poached top prize was a UFO-like saucer made of sponges, empty water bottles and the sort of tiny parachute that comes with an Action Man. Three of its four eggs survived the fall. You can't make an omelette without breaking eggs but you can win a Technion challenge.
This place is Israel in a nutshell – oozing energy, ambition and aspiration. Or as Gil Lainer, the amiable of head communications, proudly calls it: "The birthplace of the start-up nation."
Surrounded by Star Wars memorabilia in his airy, first-floor office, Gil smiles. "From the moment I saw Han Solo [being] put into carbon freeze in Empire Strikes Back, I was hooked on science and technology. From that day I knew what I wanted to do."
Gil speaks proudly and personally about his university, recalling a request from the late Shimon Peres to put the entire Bible on a nanochip as a gift for Pope Benedict. "We've come a long way from tablets of stone," he says.
"Benjamin Netanyahu liked this idea so much he asked for the American constitution to be put on a nanochip as a gift for Barack Obama. It looks like a tiny grain of rice on your finger."
On the leafy slopes of Mount Carmel lies the Middle East's most celebrated campus, a place that's buzzed with brilliant ideas for more than a century.
Technion's innovations are getting smaller as its campus gets larger, thanks to a recent £50million donation from The Helen Diller Family Foundation.
It's also inspiring the Chinese, where many of the world's tech giants are based. The Guangdong-Technion Israel Institute of Technology opened last year ("Guangdong is one of those small Chinese villages of six million people no one's ever heard of," smiles Gil).
A Chinese businessman donated the small matter of £100million to ensure the entire campus was built in two years flat.
Alongside its 18 academic departments, Technion's next generation of innovators are hard at work in the Drive Accelerator incubator.
The university invests up to £100,000 in promising start-ups and gives them nine months to fly or flop. Out of last year's intake of 15, nine have succeeded in getting off the ground. Among this year's group is a shopping website called Pikwise, launched by Nathan Weinberger, who grew up in Stamford Hill. "I'm that annoying friend with a crazy idea he won't shut up about," the 29-year-old smiles.
Robot dogs made by real human beings.
His big idea gives consumers the freedom to find products in their own words. Using his unique "natural language processor", Nathan's website finds product that fits a shopper's exact needs and price range.
He elaborates: "If you want to buy anything from toothpaste to a new iPhone, there is Amazon one side and Google on the other and the results of every search are pretty standard. We're trying to get in the middle, delivering results that are perfect for specific needs."
He adds: "Start-ups cannot compete with the big guys when it comes to PR and marketing, so Technion's brand and brains are a big help. It validates what we do and helps us get a foot in the door. Last week we met with Walmart."
My departure from the Drive Accelerator is delayed by a dodgy sensor, causing the electric doors to open and shut randomly like wonky windscreen wipers. I time my escape to avoid being wiped, as a student shuffles past me tutting under his breath: "Infrared triangulation would fix that."
Like I said. Dah da da, dah da da…
Find out more about the Technion Israel Institute of Technology HERE