Taxis In The Sky: Israel's Answer To Terrible Traffic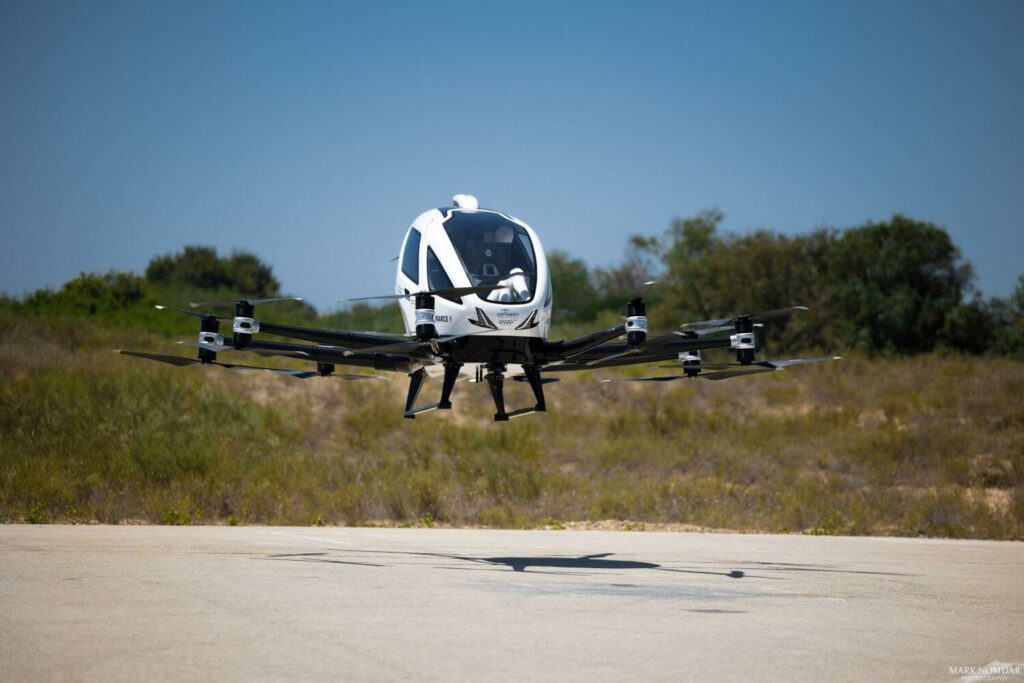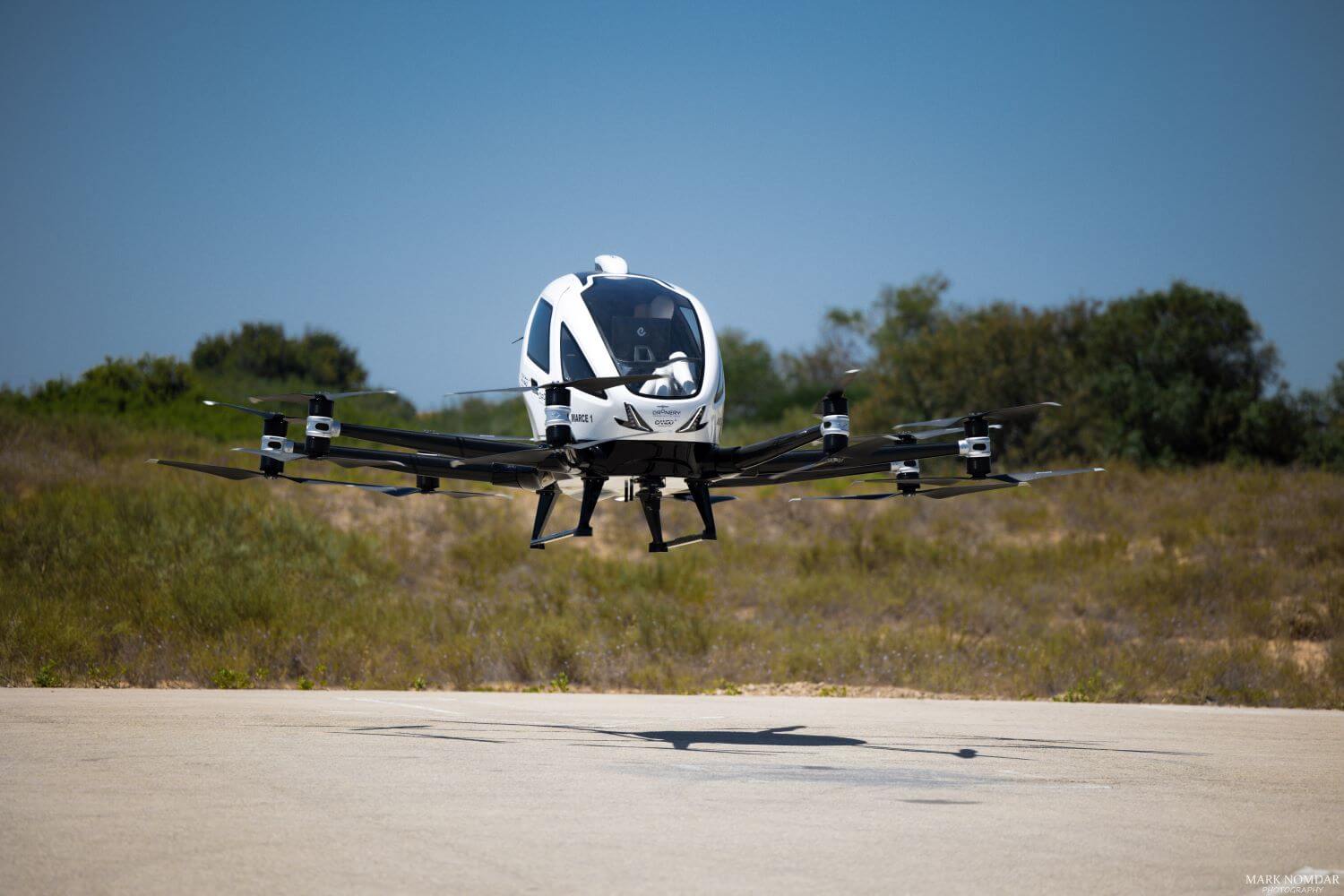 The daily commute for many Israelis means long hours by bus or car, navigating a gridlocked central Israel – the heart of the country's business sector.
Israel's traffic jams are notorious. In 2021, the Organization for Economic Cooperation and Development (OECD) said that the country's transportation infrastructure was in worse shape than most of its other members – and singled out the congestion on the roads as being especially egregious. 
But Israel – with its strong tech ecosystem and ethos of innovation – has devised a futuristic solution to dodge traffic jams by sending people and parcels to their destination through the air in unmanned aerial vehicles (also known as UAVs or drones).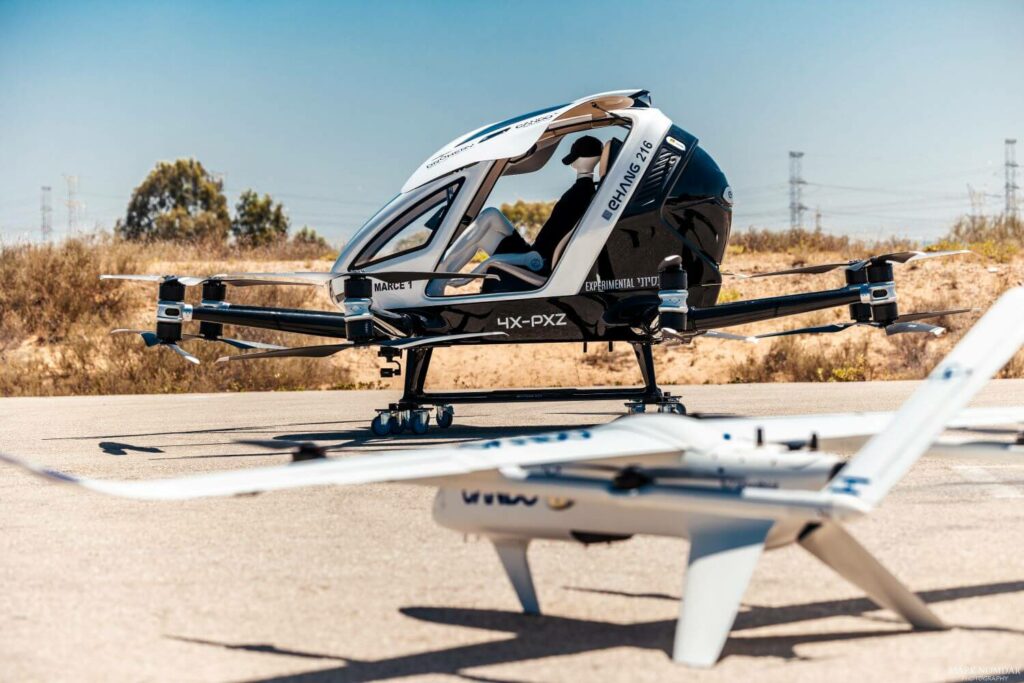 And this month, that solution moved even closer to reality, with the Israel National Drone Initiative (INDI) testing drones that can carry both passengers and goods.  
INDI has been in development for the past four years, bringing together a variety of government bodies, including the Ministry of Transport, the Israel Innovation Authority (IIA) and the Civil Aviation Authority of Israel (CAAI). 
The IIA says the drone initiative is preparing the groundwork for the regular use of these unmanned flying vehicles in Israel, building the technology, regulation and infrastructure ahead of their introduction.
The aim, it says, is not only to alleviate the human and environmental pressure on Israel's roads, but also offer more efficient services and give the country's high-tech sector a competitive edge on the global stage.
Israel has invested 60 million shekels (approx. $16.5 million) in the project so far. 
This month's tests involved 11 companies working in drone operation, including two whose aircraft are intended to transport people.
The companies carried out trial missions at multiple locations across the country. And Daniella Partem, who heads Israel's drone project as part of her leadership role at the IIA, says her team was pleasantly surprised at how swiftly they were making progress.
The tests included groundbreaking autonomous flights by a pair of Israeli companies whose eVTOL (Electric Vertical Takeoff and Landing) craft can carry two people at a time.
"We thought it would take longer to fly the eVTOLs in Israel," Partem tells NoCamels, explaining that no other country is working in such an accelerated way in this field.
"Our main objective is to have this competitive, safe ecosystem operating in Israel, and as opposed to other countries, we're very focused and have a managing aerial system."
The two companies planning to carry passengers are Dronery, whose Chinese-made, Israeli-adapted craft can carry 220 kg in cargo and fly as far as 30 km, and AIR, whose homegrown AIR ONE craft can carry up to 250 kg and for a far greater distance of 160 km. 
Their test flights involved taking off and landing in urban areas and the transportation of heavy cargo. Both sets of tests were conducted successfully using mannikins. 
Dronery tests its UAV designed to carry people from one location to another (Courtesy)
The government says that the test flights will continue around the country for the next two years, with the aircraft flying long distances of up to 150 km while increasing the weight of their payload in order to prepare for passengers.
For Partem, this is just the beginning of a transportation revolution that could even see drones helping in life or death situations, such as delivering rare medications or ferrying patients between hospitals in emergencies. And the program is advancing satisfactorily. 
"We've managed to move forward pretty quickly into creating this new ecosystem for drones and eVTOLs. And this is a very important milestone for us and the project; we've done over 19,000 sorties, in different places in Israel – up north, down south, Tel Aviv, Jerusalem," she tells NoCamels.
"We believe that this whole technology is something that can really help solve urgent problems such as traffic and such as air pollution, and help us move things from place to place in a more efficient and safe way," Partem says.
Safe Skies
With an active air force due to Israel's security situation, the use of drones in the country's heavily defended airspace inevitably involves some close coordination with the military.
The technology to manage the airspace and the "corridors" (think roads in the sky) that the aircraft will be using is currently being developed, Partem says.
Israel has tasked two companies with managing the airspace and, according to Partem, both will be employing the Unmanned Aircraft System Traffic Management (UTM) devised by the United States.  
Unlike in other countries, in Israel the airspace management will be overseen by the government, but the actual operation of the drones will be open to many companies, creating what Partem calls a "competitive ecosystem." 
Each company will have to register with the authorities and limit themselves to a predetermined route but will ultimately be responsible for their own craft and their contents. The UTM, Partem says, "only helps them fly together in one space."
Partem is confident in the software and the hardware that comprises the safety measures in place for all bodies and interested parties, and cites an example of these security steps in action.
"We had a helicopter flying into the airspace where the drones are flying. And you could see how the drones made their way around the helicopter. We can really see that we can have a safe environment," she says.