Skin concern? Skip waiting for the MD and use your phone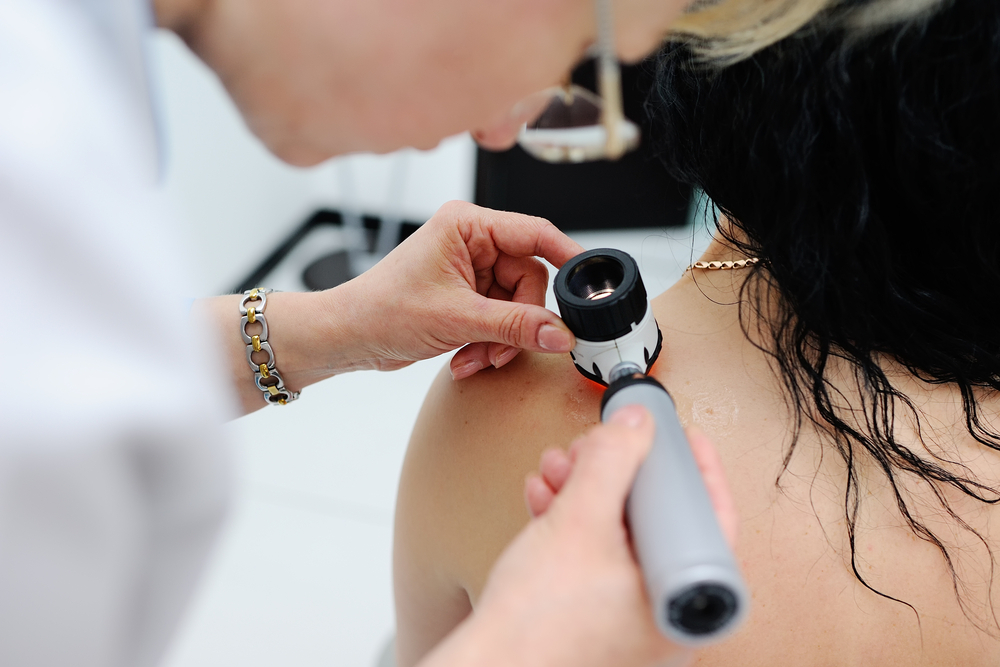 Israeli startup DermaDetect offers users super-fast, AI-based diagnosis for hundreds of skin conditions from the comfort of their own phones.
Article by Naama Barak published on www.israel21c.org on August 19, 2019.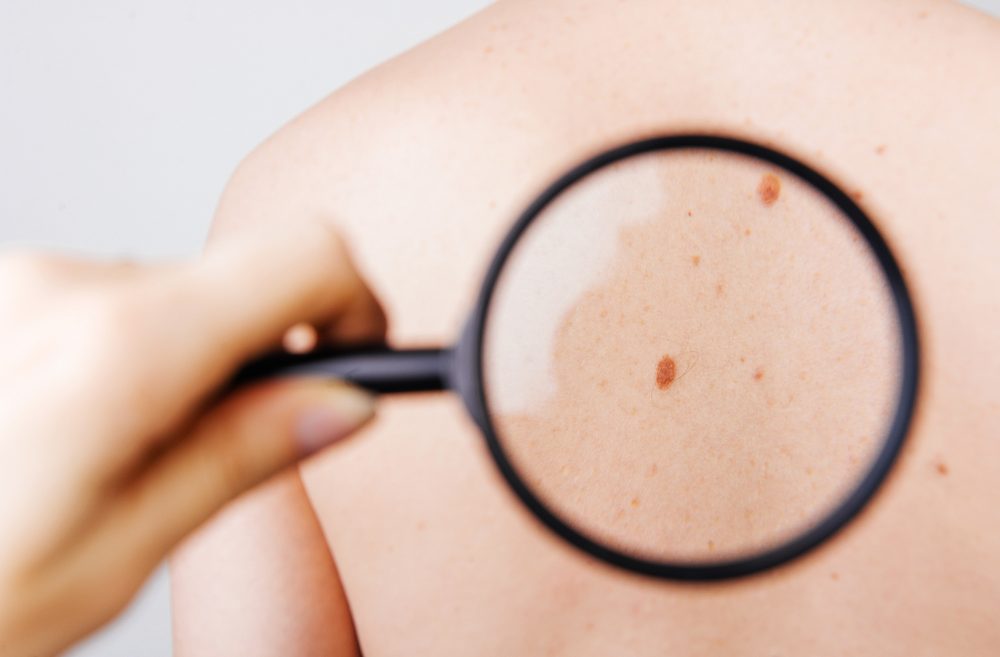 DermaDetect enables to diagnose skin conditions using a dedicated, AI-based app. Photo by Vulp via Shutterstock.com
Let's say your child has a weird skin rash. What do you do? Head to the local clinic and wait for hours until a doctor examines your child for exactly 20 seconds before prescribing medication. A day truly well-spent. Not.
One parent who had enough of this waiting game is Israeli entrepreneur Eugene Dicker. A few years ago, a single spot appeared on his daughter's face. They spent the obligatory time waiting for a doctor who prescribed medication, but the condition worsened and even after consulting with another doctor spots appeared over most of her body.
Exasperated with the time wasted, Dicker phoned dermatology specialist Prof. Arieh Ingber, who proceeded to ask him a couple of questions before correctly diagnosing his daughter.
"When all that happened over the phone, the penny dropped," Dicker recounts. He realized that visuals aren't the only channel for diagnosis and that he could translate the over-the-phone questioning to computerized Q&A – a move that could provide patients with correct diagnoses without going to the doctor.
Shortly afterwards, he joined forces with Ingber and two other doctors, and the startup DermaDetect was born.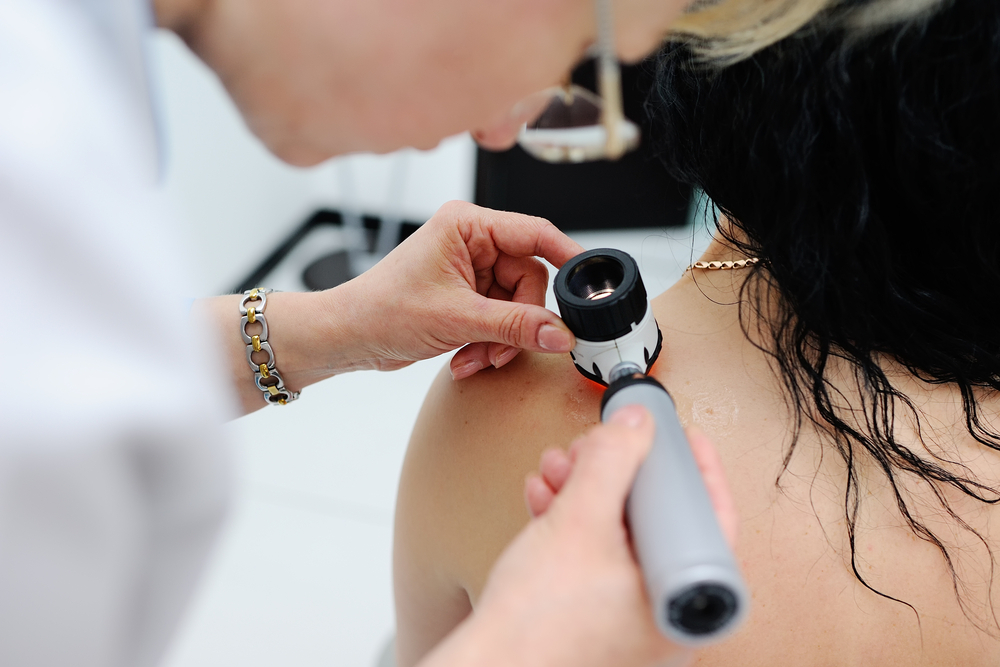 DermaDetect analyzes both photos and patients' information to provide diagnosis that overcomes the need for physical examination by a doctor. Photo by Evgeniy Kalinovskiy via Shutterstock.com
"Our goal is to enable people to diagnose skin diseases using a smartphone," he explains.
Patients use the DermaDetect app to take a photo of the skin lesion and answer a few questions before receiving either a treatment or management plan.
"You might have a mosquito bite that you scratched and is now bleeding, and you'll get a treatment plan," Dicker explains. "However, if we reach the conclusion that you have advanced psoriasis that usually can't be immediately treated, you'll receive a management plan."
Intelligent system
The questions posed to users are intelligent, in the sense that they follow up one another based on the answers already given.
"For example, if you choose an area of the lesion that can't have hair loss, we won't ask you about hair loss," Dicker says. "The artificial intelligence knows how to analyze the information both from the photograph and the patient's answers. That's our uniqueness."
This artificial intelligence (AI) analysis is based on a deep learning process, which has involved gathering information from health systems and clinics around the world for the past two years.
If the thought of leaving your health in the hands of AI scares you, worry not.
"At the end of this process, all this data is conveyed in an automatic, anonymous and encrypted manner to specialist skin doctors [who] approve or disapprove the results of the diagnosis – just like Tinder — in less than 30 seconds," Dicker explains.
"If they approve, the result is immediately transmitted back to the patient's app," he says. If the doctor doesn't approve, the diagnosis reaches a panel of several other doctors who decide on the case within 72 hours.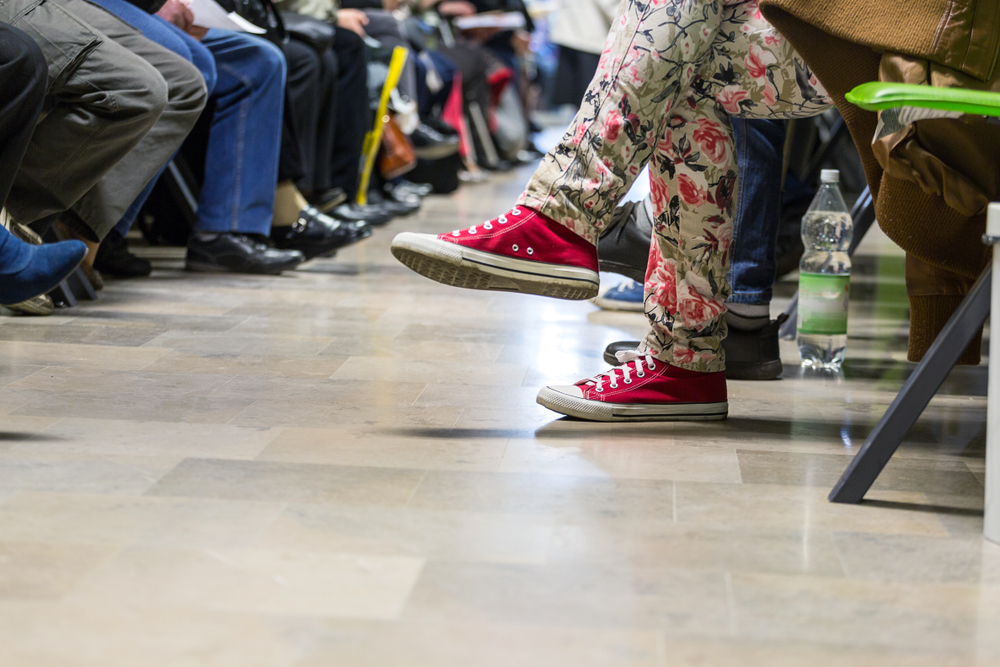 DermaDetect strives to make your dermatologist's waiting room a distant memory. Photo by Sopotnicki via Shutterstock.com
This process, Dicker stresses, enables quick and professional diagnosis at a time when waiting times are soaring due to a growing shortage of clinical dermatologists, while skin conditions are becoming more prevalent due to stress, air pollution and food pollution.
"These two trends are clashing, and that's why waiting times for dermatologists are getting longer around the world," he says.
DermaDetect, now in the midst of its second round of funding, is in the process of receiving its CE certification and expects to receive FDA approval by the end of the year. For the past six months, it has been operating a pilot in Israel in the field of pediatric skin conditions and is about to begin cooperating with a local HMO.
"Our goal for the health system is to eventually bring to the clinic only the cases that need a clinic," Dicker says. "Most people don't need to go to the clinic because their problem can be diagnosed from afar."
The solution DermaDetect offers is unique, according to Dicker. Unlike some competitors, it only requires users to take one or two photos of a small area of the body, rather than full-body scans. And it offers diagnoses for around 350 skin conditions. It doesn't focus on skin cancers, Dicker explains, because cancerous lesions must be examined at a clinic.
One top of that, he adds, is the app's unique capability to combine information from photo analysis and information from the patient. The company doesn't hold onto or even see the patients' data; the only people privy to users' information are the doctors at the end of the process.
That's why, for example, Dicker can't divulge the most common skin conditions the app deals with, only saying that they belong to the field of common acute dermatology, meaning non-chronic conditions.
"We as a company don't see the information about the cases and the patients. The only person to directly see it is the doctor."
Summer skin tips
At ISRAEL21c's request, DermaDetect offered some skin-protection tips ahead of the scorching summer.
Their experts' top tip was to avoid spending too much time in the sun and to make sure to drink plenty of water.
They also recommend using high SPF protection on all areas exposed to the sun – ears, noses and even scalps for those of us with a little less hair on top.
Wearing wide-brimmed hats is also a good idea, they say, as well as long and dark-colored clothes because dark materials provide a higher ultraviolet protection factor (UPF). The ideal level of protection is UPF 50+, and the average white tee offers a meager UPF 15+.