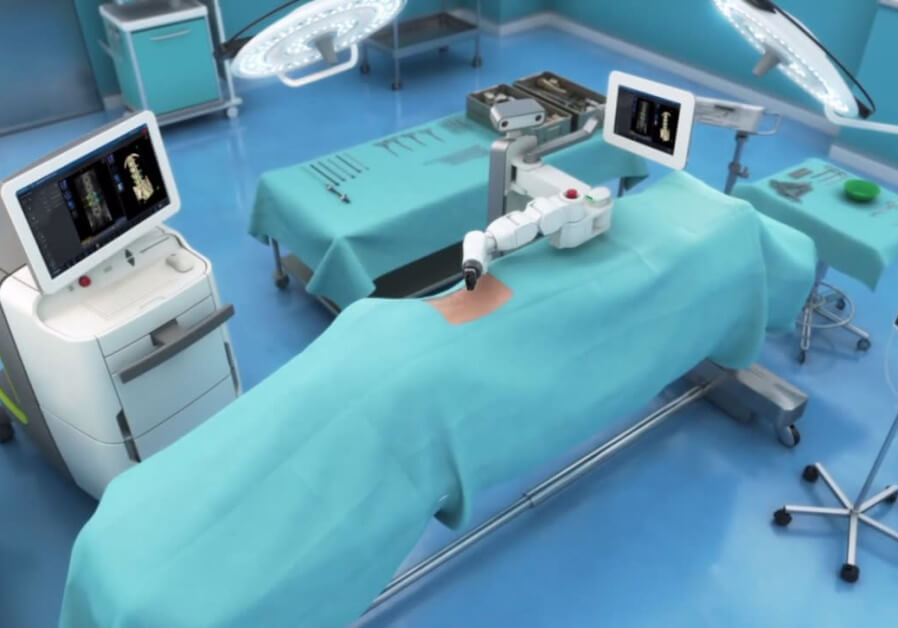 In 2000, Shoham approached the Technion's incubator and started a company, today known as Mazor Robotics.
By Avi Jorisch, published in JPost on 28 September, 2018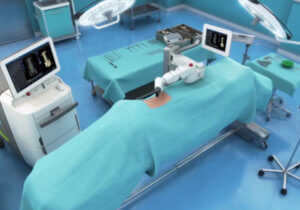 Medtronic, an Irish-American medical device company, announced last Friday that it was purchasing Israel's Mazor Robotics for a hefty $1.64 billion, the biggest exit ever for an Israeli biotech company. Mazor's signature piece of technology, a robotic-assisted procedure, represents the future gold standard of spine surgery, which is now poised to be implemented globally. Israeli innovations are improving the lives of millions of Americans and other people around the world, and this technology's proven track record should encourage more American hospitals to adopt it.
Until about 15 years ago, spinal surgery was a lot like grasping in the dark. In order to even understand what procedure was necessary, doctors had to open up the spine. But a leading Israeli robotics professor, in conjunction with the Cleveland Clinic, developed a procedure that uses advanced artificial intelligence to help doctors perform previously unthinkable surgeries.
Prof. Moshe Shoham teaches at the Technion, the so-called MIT of Israel. In the late 1990s, Shoham began studying the spine because of its critical role in human mechanics, with the idea that the latest robotic technology could help doctors in the operating room. One of the first things he learned about spinal surgery is that it can be a nerve-racking experience not only for patients, but also for doctors, who often place large screws into small slots in the vertebrae by hand. If the doctor is slightly off, there is a high risk that the patient will be paralyzed for life. These types of procedures often require extensive tissue dissection and can result in blood loss and infection.
But Shoham believed that if a more accurate procedure could be developed, the probability of swift recovery would increase. While researching the issue, he was shocked to discover that during about two to three percent of spinal surgeries patients suffered nerve damage, which can result in weakness, muscle atrophy, twitching and paralysis. To his mind, that was unacceptably high.
In 2000, Shoham approached the Technion's incubator – whose mission is to provide startups with operational support, management training and office space – and started a company, today known as Mazor Robotics. After four years of research and development, he began testing a robot capable of assisting surgeons in the operating room. He started with cadavers at the Sheba Medical Center in Israel and the Cleveland Clinic in the United States. Shoham and his team set out to prove that their invention could reduce operating-room time, minimize invasive surgeries, reduce the risk of infection and blood loss, and expedite recovery. The system wasn't meant to replace surgeons, but to help them achieve better results.
By the end of 2004, not only did Mazor have a fully working product called SpineAssist, but it had been approved for sale by health authorities in Europe and the United States. "I was really astonished," says Sho – ham. "We got it quite early."
SHOHAM AND HIS PARTNERS created a unique imaging system. Prior to surgery, the patient undergoes a CT scan of the spine. On the day of the procedure, doctors take another two X-rays of the spinal column, one from the back and another from the side. A technician then merges the two sets of images using SpineAssist's algorithms to create a three-dimensional blueprint. This allows surgeons to accurately see the spine in a way that was never possible before. After examining and approving the system's recommendations, the doctor implants the screws using Shoham's robot, which can accurately insert a spinal implant and reduce the danger of damaging nerves and vital organs. Finally, the system directs surgeons to the exact spot where they need to operate.
The holes for the screws can be placed within one millimeter of the desired location – about one-fifth the width of a human hair. This accuracy enables surgeons to reduce the chances of damage to the spinal cord and blood vessels during the operation. "With the robot we can be very precise," says Dr. Andrew Cannestra, a neurosurgeon at Baptist Health in Jacksonville, Florida, who specializes in minimally invasive procedures. "It's difficult to get the screws into the bone because there's just not that much real estate… The robot allows us to put the largest screw possible into the smallest space."
The system also has the added benefit of lowering radiation exposure during surgery for both patients and surgical teams. According to Mazor, use of the robot means that surgeons can now carry out procedures they would previously never have attempted – from spinal fusion to biopsies for suspected tumors. Medical procedures will never be the same.
Mazor has continued to win over doctors and patients, one procedure at a time. More than a decade after it received permission to sell its product in the United States and Europe, surgeons around the world are performing over a hundred operations a week using its technology. And not one patient who has undergone a procedure with Mazor's robot has been crippled or experienced any kind of nerve damage.
There are currently just under 100 US hospitals utilizing Mazor's artificial intelligence. The robot's success speaks for itself, and every major medical center that performs spine surgery would be wise to integrate the technology as quickly as possible.
Avi Jorisch is the author of Thou Shalt Innovate: How Israeli Ingenuity Repairs the World (Gefen Publishing). He is also a Senior Fellow at the American Foreign Policy Council and the Israel Project.