The Churchill Awards Gala Dinner was back with a bang after a long hiatus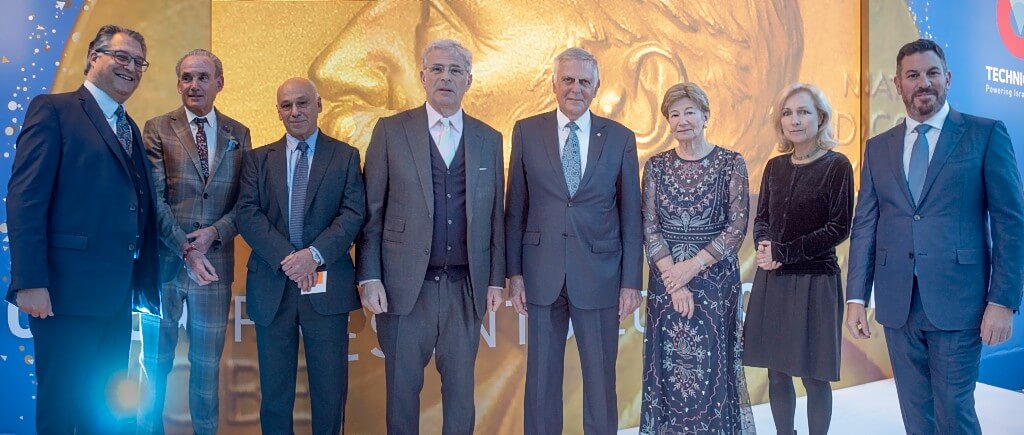 An incredible quarter of a million pounds was raised for Technion UK during its first gala dinner in three years.
Over 300 people enjoyed a Tony Page catered event at the Royal Lancaster Hotel in London on Sunday night.
Nobel laureate, Professor Dan Schechtman, who defied critics for his "off-the-wall theory" and the went on to claim the Nobel Prize for Chemistry, delivered the illuminating keynote speech. He spoke about the importance of education and gave examples of his contribution to help the Technion become the powerhouse of Israel's high-tech society having trained most of Israel's engineers who helped build the country.
Baroness Ruth Deech DBE, a British academic, lawyer, ethicist and politician received the prestigious Churchill Award and members of the Technion Chamber Orchestra provided entertainment, wowing the room with a violin medley of classical pieces.
For the first time,guests were invited to choose exactly where their donation went: The Program of Excellence for fast-tracked students, the Defence and Aerospace department, the Sustainability and Grand Technion Energy Program and research into Parkinson's and other neo-generative diseases.
Baroness Ruth Deech DBE said: "I cannot tell you how delighted I was with the dinner and the award – more than I deserve! It is a great piece of art, and I shall treasure it. The dinner was beautifully organised and conducted and it was a privilege to hear Dan Shechtman."
CEO of Technion UK, Alan Aziz, said: "I'm delighted that after three long years we have been able to host another big gala dinner with amazing speakers and guests!"