Why Israel rocks at commercializing academic innovations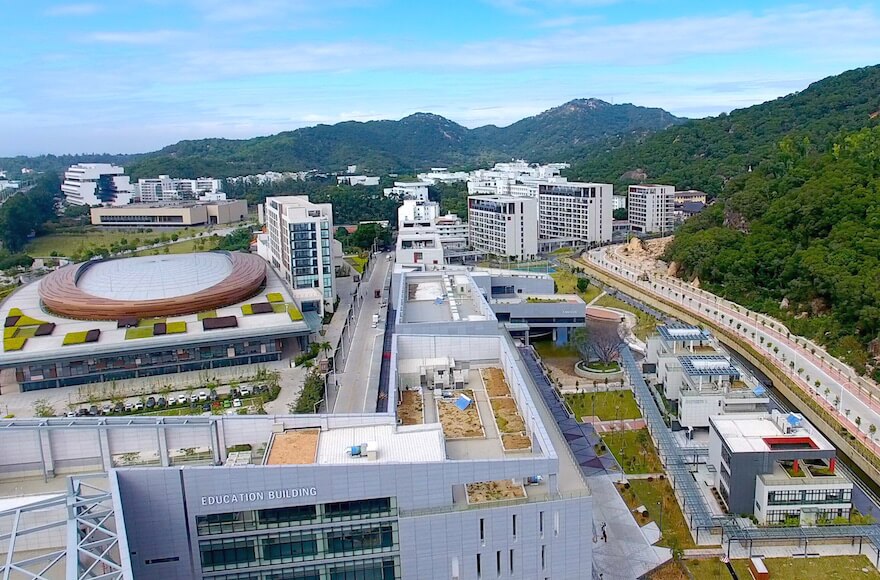 Universities worldwide are looking to emulate Israel's tech-transfer magic.

By, Abigail Klein Leichman, January 18, 2018. Article published on israel21c.org

It's no coincidence that Harvard and UCLA chose experienced Israelis to direct their technology-transfer offices. Cash-strapped universities urgently need to streamline the transfer of inventions from lab bench to market, and Israeli TTOs have a remarkable track record of generating more revenue from IP sales than any other country except the United States.
"Universities are reinventing themselves as micro environments for innovation and entrepreneurship. A university that can't demonstrate its impact on industry and the marketplace will become less relevant in the future," says Benjamin Soffer, chairman of Israel Tech Transfer Network.
Soffer, who frequently hosts TTO officials from top universities in the United States, Europe and the Far East, also heads the Technion-Israel Institute of Technology's T3 TTO, which encompasses two technology incubators and 90 spinoff companies including ReWalk Robotics and Mazor Robotics.
The Technion's net research budget of roughly $90 million pales in comparison to MIT's $1.5 billion, yet its income from commercialisation of research is similar, says Soffer.
"Even more remarkable, the combined research budget of all Israeli universities is half the research budget of MIT. This is validation of the strength of the technology we produce."
Soffer says Israel's startup ecosystem provides an efficient "packaging" system for the flood of innovation from universities and military tech units.
"Startups have small teams with tight budgets and schedules and no bureaucracy, so they can be extremely effective. The tech transfer is done through these startups, and big companies don't mind paying a premium for getting that technology at a later stage when it has been de-risked by the startup."
Born abroad, raised in Israel
The concept of technology transfer was born at the University of Wisconsin in 1925, later to be nurtured and refined in Israel through the world's second and third TTOs – the Weizmann Institute of Science's Yeda Research & Development Company in 1959 and the Hebrew University of Jerusalem's Yissum Research Development Company in 1964.
According to the most recent Weizmann data, nearly 2,000 patent families have been registered by Yeda and 73 companies were spun off, generating a cumulative $28 billion in sales. Yeda's first blockbuster deal was licensing multiple sclerosis drug Copaxone to Teva Pharmaceuticals in 1987.
Yissum is Israel's biggest TTO in terms of patents (10,000- plus), licenses (900) and spinoff companies (125, including standouts such as Mobileye and BriefCam) in a wide variety of fields. In the global seed industry, the long-shelf-life cherry tomato developed at Hebrew University is a primary example.
Some Israeli healthcare organisations also have TTOs.
The nonprofit Israel Tech Transfer Network includes BGN (Ben-Gurion University), BIRAD (Bar-Ilan University), Carmel-Haifa University Economic Corp. (University of Haifa), Gavish Galilee Bioapplications (MIGAL Galilee Research Institute), Hadasit (Hadassah Medical Organisation), Mor Research Applications (Clalit Health Services), Ramot (Tel Aviv University), T3, Tel Aviv Medical Centre, Yeda and Yissum.
Becoming a bridge
Dr. Vladi Dvoyris, director of venture community at Tel Aviv University's Coller Institute of Venture, says Israeli academic institutions developed a unique way of managing tech transfer.
"Foreign universities usually have two entities, one looking inward for IP worth licensing and one looking outward and liaising with industry. Those two are sometimes not communicating well. The Israeli model has a single point of contact for industry and academic researchers," Dvoyris tells ISRAEL21c.
When former Yeda and Ramot CEO Isaac Kohlberg was hired to head the Harvard Office of Technology Development in 2005, and when former Yeda CEO Amir Naiberg took the reins at Westwood Technology Transfer UCLA in 2016, they had the opportunity to introduce the integrated Israeli approach, says Dvoyris.
Today's TTOs must do much more than protect intellectual property (IP), says Yissum's new CEO, Yaron Daniely. They need to share information among one another and, most importantly build bridges facilitating the free transfer of ideas and opportunities between the academic world and the outside world of entrepreneurs, investors, industries and communities.
"When you're a bridge and not a knight in shining armour safeguarding the ivory tower, you understand that it's only helpful when both worlds – academia and industry- benefit. If one world shrinks and dies, the other won't prosper either," Daniely tells ISRAEL21c.
"The good TTOs are experimenting with new models to make sure they stay relevant and effective for the benefit of both sides and eventually for the benefit of society," says Daniely, who holds a PhD from NYU Medical School and an MBA from Technion.
The growth of Jerusalem's venture ecosystem has contributed to more and bigger deals (think Mobileye, acquired by Intel last March for $15.3 billion). Yissum also has partnerships with the likes of J&J, Novartis, Merck and Google.
Soffer says the volume and speed of deal-making matters more than the terms of the deals. "Technology is all about serendipity and you have to be ready when opportunity presents itself. Most tech-transfer companies in the world are not ready or able to respond quickly. This deal-making approach is unique to Israeli academia."
And while many university TTOs run entrepreneur clubs, Israeli universities separate the two, encouraging innovation within the university environment even for entrepreneurs planning to retain their IP, says Dvoyris.
HUStart, Hebrew University's entrepreneurship centre, opened the IP-free zone BioGiv as an "excubator" for this purpose.
Healthcare TTOs
Tamar Raz, head of Hadasit, the commercialization arm of Hadassah Medical Organisation, was invited to speak at the 2017 annual meeting of the US-based Association of University Technology Managers held in Miami.
"There is very high appreciation for what's going on in Israel in technology transfer," she tells ISRAEL21c. "We are considered very advanced both professionally and in terms of the quality of the agreements we do with companies all over the world."
Founded in 1986 as Israel's first hospital-based TTO, Hadasit holds fewer patents than, say, the Cleveland Clinic but compares favourably in terms of patents per dollar of research budget, says Raz, who came to Hadasit from Ramot at Tel Aviv University, where she earned a PhD in biology.
"What's unique is the relevancy of our patents to real medical and pharmaceutical needs because the physicians are familiar with those needs. We also help companies with consulting services from Hadassah physicians," says Raz.
Like many TTOs, Hadasit is becoming more proactive by "going out and looking for companies willing to advance our inventions."
In 2006, Hadasit established a public holding company, Hadasit BioHoldings (HBL), enabling investment in its biotech startups through the Tel Aviv Stock Exchange. HBL's first exit was Cell Cure Neurosciences, in a $12.75 million deal with Biotime in June last year.
"We're now planning to raise another fund to support early-stage technologies in medical devices and digital health," says Raz. "This is going on worldwide in TTOs. The big difference is that in the US, most of the investment in university and hospital early-stage technologies comes from philanthropic funds, while in Israel the funding sources are more business-oriented."
The experts we spoke to believe Israel will continue pioneering the evolving field of bringing innovations from bench to market.
"The startup nation is an example of how Israel has reinvented the way entrepreneurship works, and we are very capable of reinventing technology transfer. Because of the density of our innovation and networking in the world, Israel could be uniquely positioned to lead this transformation," says Daniely.