Unprecedented $1.8 Billion Campaign for World-Changing Innovation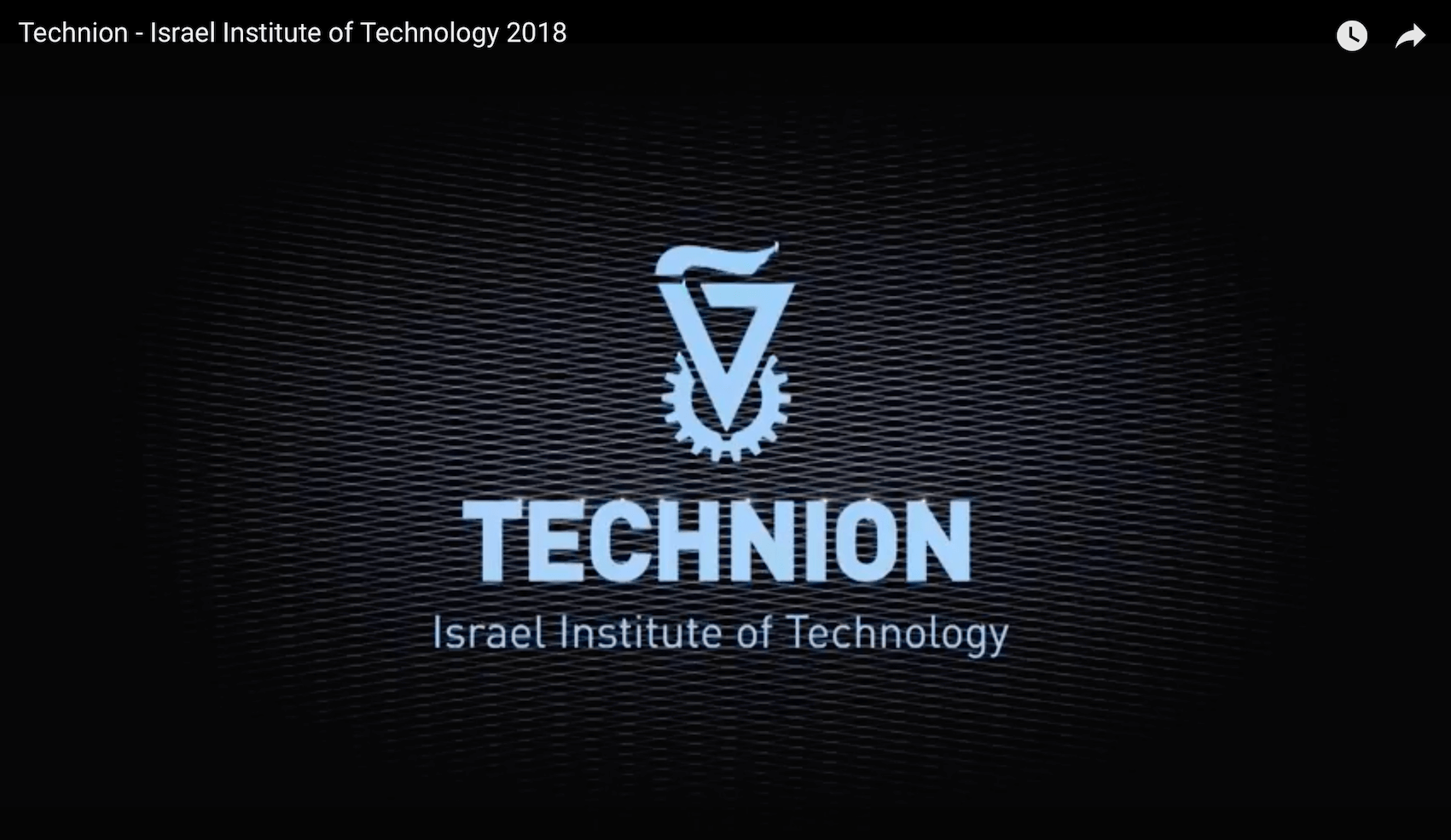 Israel's Technion Launches Unprecedented $1.8 Billion Campaign to Support University's World-Changing Innovation
June 10, 2018
The Technion-Israel Institute of Technology has kicked off a global $1.8 billion, ten-year fundraising campaign – the largest and most ambitious initiative of its kind ever launched by an Israeli university.
The campaign will raise support for world-changing, life-saving innovation, and better prepare for the challenges and opportunities the digital revolution brings with it, and which are expected to be at the focus of global attention well into the second half of the 21st century.
The unprecedented effort was officially launched at the June 2018 Technion Board of Governors meeting, and will conclude in 2024, the centennial of the first Technion class. The campaign will deliver funding that amplifies the Technion's outsized impact in sectors including the environment, sustainability, alternative energy and water conservation; health and medicine; artificial intelligence, information, and communication; quantum science, matter, and engineering; and advancing Israel security, leadership, and diversity.
Through the campaign, the Haifa, Israel-based Technion—Israel's first university—will fund crucial areas of need such as fellowships and other student support, faculty recruitment and retention, research infrastructure, and capital projects.
"This campaign is truly global in nature," said Prof. Peretz Lavie, President of the Technion. "Not only does it involve our societies around the world—including the UK, Canada, Switzerland, Australia, France, Israel, and the U.S.—but it will result in global benefits, such as better quality in soil, water, and air, easy-to-use sources for clean and renewable energy, engineering aid to developing countries, advancing breakthroughs in fighting cancer, and much, much more."
"We live in the era of social entrepreneurship, when top philanthropists seek to maximize the return on investment for every single gift," said Jeffrey Richard, CEO of the American Technion Society, whose donors have provided more than $2.5 billion for the Technion since 1940. "It is important that potential donors understand just how far their money goes at the Technion."
The Technion has earned international recognition for its research in a myriad of fields, including regenerative medicine, aerospace, computer science, quantum engineering, nanotechnology, biotechnology, the life sciences and more. The institution has signed memoranda of understanding with more than 200 universities and research frameworks abroad, and last year inaugurated the Guangdong Technion Israel Institute of Technology, Israel's first university campus in China, and celebrated the move of the Jacobs Technion-Cornell Institute to its permanent home, the new Cornell Tech campus on Roosevelt Island in New York.
Ambassador Ronald S. Lauder has accepted the Technion's invitation to serve as an honorary chair of the Technion Global Campaign. In October, Ronald and Jo Carole Lauder will host a special event at their home in New York to launch the Technion campaign in the United States. The event will be attended by the President of the Technion, friends of the Technion in New York and personal friends of the Lauder family.
"I feel a profound sense of commitment and responsibility to the Technion, Israel's first and best school of engineering, the professional breeding house for so many of us, and the institution that has addressed – and that will continue to address – so many of the world's challenges," said Zohar Zisapel, the Israeli Chair of the Technion Global Campaign. "I'm honored to be a part of the Technion's Global Campaign Committee, and to help ensure the future of this unique institution to the benefit of millions around the globe."
"The standard practice of campaign communications among leading US universities is to soft launch the campaign and then make it public once one third of the campaign goal is secured," said Prof. Boaz Golany, Vice President for External Relations and Resource Development at Technion. "When we launched the quiet phase of the campaign in October 2014, we estimated it would take four years to cross that threshold. We were glad to discover we were wrong. Thanks to the vision and generosity of our friends worldwide, we are already at a point in which we've raised more than 40% of our total goal of $1.8 billion."