Queensland Bauxite dives into 'world first' research to treat multiple sclerosis with medicinal cannabis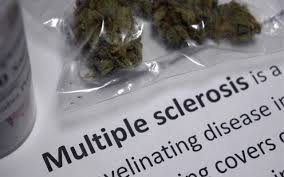 Queensland Bauxite (ASX: QBL) has dived into the autoimmune disease field after its subsidiary Medical Cannabis inked an agreement to provide funding for research on treating, and potentially curing, multiple sclerosis and other autoimmune diseases with medicinal cannabis.
The agreement was made with Research and Development Foundation at the Technion-Israel Institute of Technology.
Under the agreement, Medical Cannabis' wholly-owned subsidiary Medical Cannabis Research Group will provide US$3 million over three years to the Research and Development Foundation to fund investigations into treating autoimmune disease symptoms and halting disease progression with medicinal cannabis, initially focussing on multiple sclerosis.
In return, Medical Cannabis will own the rights to any products developed from the study.
Prof David Meiri from the Technion Institute's biology facility will head up the investigation. Prof Meiri has discovered a synergistic relationship between the human genome and cannabis and this will underpin the research. Prof Meiri and his research team will focus on matching effective cannabis extracts and compositions that can regulate or alter immune function.
Targeting the immune system
The overall objective is to develop a cure for multiple sclerosis by strengthening the immune system.
Prof Meiri said current treatments can have wide-ranging side effects from flu-symptoms to development of fatal malignancies.
"These side effects highlight the need to identify more specific therapeutic targets that can be effectively modulated without inducing such adverse reactions," Prof Meiri said.
He added that while current treatments reduce relapses, they fail to halt the disease.
"Cannabinoids have been largely characterised for their action in the immune system and were tested in several in vitro and in vivo disease models for inflammation (a common symptom of numerous autoimmune diseases)," Prof Meiri said.
He said his research team had developed a novel way to analyse metabolomics and cannabis plants' chemical compositions that have been neglected in previous research.
"As far as we know, we are the only lab in the world today that have these abilities of comprehensively profiling the cannabinoid composition for a variety of cannabis strains and also to be able to purify sing phyto-cannabinoids and create 'suspect profiles' for examination in different types of studies," Prof Meiri added.
Autoimmune diseases
According to the Australian Society of Clinical Immunology and Allergy, autoimmune diseases impact about 5% of Australians and New Zealanders.
In addition to multiple sclerosis, other autoimmune diseases include rheumatoid arthritis, lupus, celiac disease, type 1 diabetes and a host of other lesser known illnesses such as vasculitis, polymyalgia rheumatic, and sjogren's syndrome.
Queensland Bauxite claims there about 80 known autoimmune diseases with about 50 million people in the United States believed to be suffering from one.
With no known cure, treatments have been limited to anti-inflammatories, corticosteroids, pain medication, physical therapy, surgery, immunosuppressants and stem cell research.
To date, medicinal cannabis has been used to treat pain in those suffering from autoimmune diseases, with lower side effects than morphine-based drugs.
"This is a very logical avenue of research, especially when the only semi-legal cannabis medicine in the world was developed for the treatment of multiple sclerosis," Medical Cannabis technical director Andrew Kavasilas stated.
He added a lot more knowledge had been gathered since this cannabis-based pain medicine was first developed.
"There's an incredible amount of work being done in Israel which has capitalised on many opportunities due to their government's willingness to allow medical cannabis use by well over 100,000 people, while the professional scientific research catches up to break down all this valuable evidence," Mr Kavasilas added.
Meanwhile, Queensland Bauxite executive chairperson Pnina Feldman said the company was "privileged" to be working with Prof Meiri and his research team on a "ground-breaking" opportunity.
"Everyone knowns someone with an autoimmune disease in one form or another, and there could be no more satisfying outcome, ore more important work, than making the lives of these people not only easier, but hopefully enabling respite from symptoms and cures for disease," Ms Feldman said.
She added that medicinal cannabis benefits combined with medical technology is opening new horizons for treating illnesses worldwide.
Medical Cannabis appoints 'Amazon John' to the board
Medical Cannabis has strengthened its team after appointing John Easterling to its board.
Nicknamed 'Amazon John" Mr Easterling was given the name due to his experience working with Amazon plants and gem stones.
He is also married to former singer-actress and cancer research advocate Olivia Newton-John, who herself has battled breast cancer in the past.
By early afternoon trade, Queensland Bauxite's share price had lifted almost 2% to A$0.057.
Article written by Lorna Nicholas and published in Small Caps on February 26, 2018