New breath test sniffs out Covid-19 in 30 seconds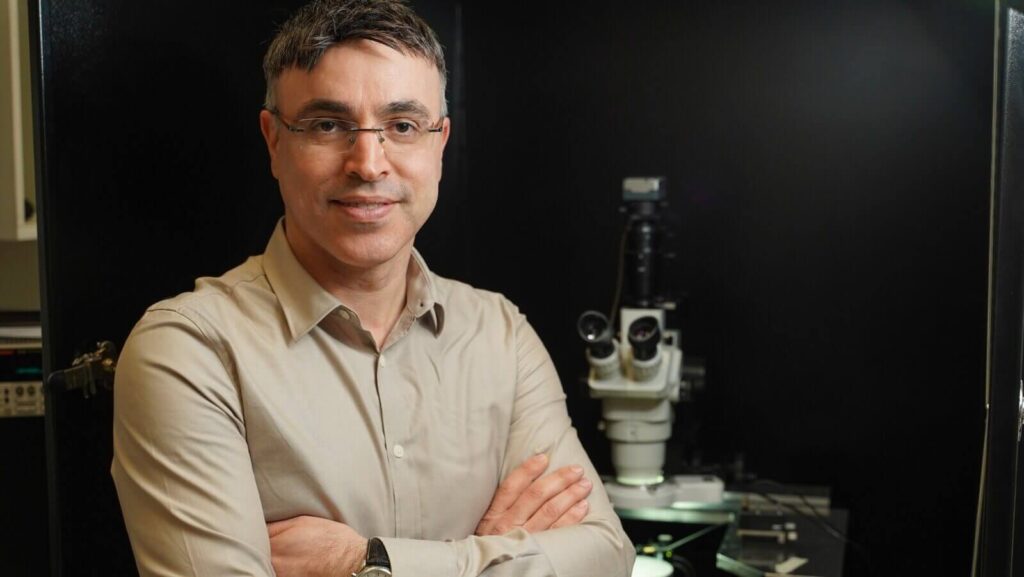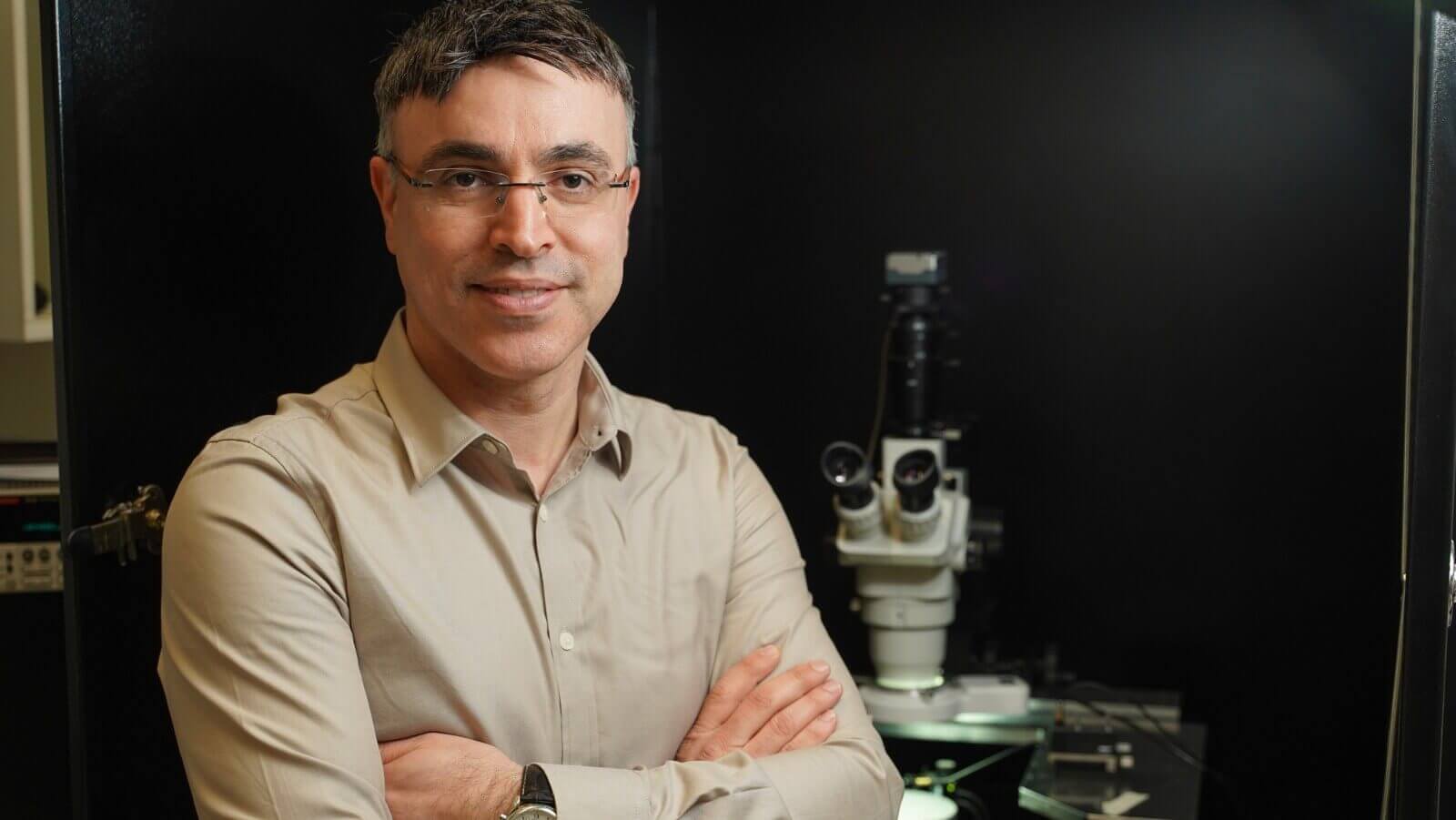 Breath test from Technion scientist shows promising early results in sniffing out Covid-19 within 30 seconds.
Article published at www.israel21c.org on August 24, 2020.
Could uncomfortable nasal swabs be swapped for a contactless two-second breathalyzer puff to check for Covid-19 infection? Prof. Hossam Haick thinks so.
Haick, a professor of chemical engineering and nanotechnology at the Technion – Israel Institute of Technology, first came to our attention in 2011 for his invention of "NaNose," which can sniff out cancer, Parkinson's and Alzheimer's disease, gastric ailments and more. (Na-Nose is currently being assessed by medical regulators.)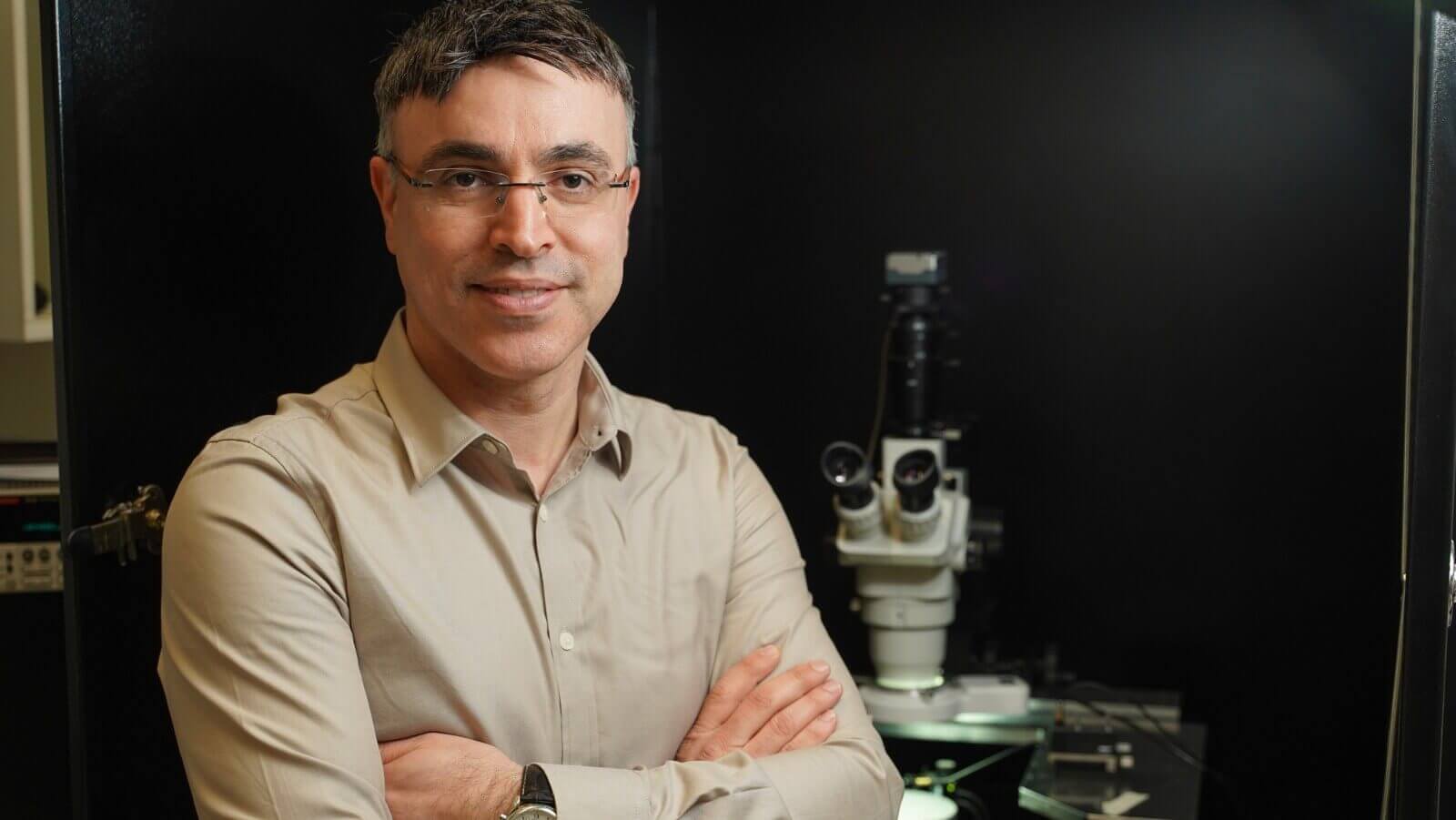 Prof. Hossam Haick, inventor of a breath test for diseases. Photo courtesy of Technion Spokesperson's Office
When Covid-19 broke out earlier this year, Haick, together with Technion colleague Dr. Yoav Broza, together with researchers from Wuhan, China, began adapting Haick's "breathalyzer" technology for the novel coronavirus.
The preliminary results look promising.
In a new peer-reviewed study published in the scientific journal ACS Nano, Haick's sniffer tech correctly identified all positive patients in a clinical trial in Wuhan. The test detects disease-specific biomarkers in the breath with 92% accuracy, 100% sensitivity and 84% specificity, the researchers reported.
The new device, like the original, uses nanotechnology to identify specific volatile organic compounds (VOCs) from the lung that are in the exhaled breath of coronavirus patients.
The Covid-19 breathalyzer could revolutionize testing for the virus – you just need to blow into the device for a couple of seconds from a distance of 2 centimeters and the results come back within 30 seconds.
Fast identification of Covid-positive patients is crucial for contact tracing and is considered the best way, short of a vaccine, to stem community transmission of the virus that has killed more than 800,000 people around the world.
A less invasive system would also make Covid testing more widespread, enabling health departments to identify pre-symptomatic or asymptomatic carriers.
The tests should cost around $2 to $3 a person, Haick added. The self-contained device does not require any additional accessories.
The clinical trial examined 140 people, of whom 49 had previously tested positive for Covid-19. The test identified all the coronavirus carriers. However, it also told seven healthy people they had the virus.
That may sound like a failure, but up to a quarter of current state-of-the-art PCR tests for Covid-19 return false positives as well. From the perspective of doctors tackling the pandemic, false positives are inconvenient but less concerning than false negatives, which can lead to people to assume they are virus-free and as a result spread the virus by mistake.
Like NaNose Medical's main cancer testing device, its Covid-19 test will also need to be approved by regulators, but Haick expects that to happen faster given the urgency of Covid-19 testing – perhaps as early as six months from now, he says. Still, a larger cohort study will be needed to validate the results.
Haick's innovation is not the only Israeli test in emergency development today for Covid-19 testing. A "gargle and spit" method is being evaluated on hundreds of patients at Tel Aviv's Sheba Hospital and has an even higher accuracy rate than Haick's – up to 95% – which would make it suitable for mass screening at airports, nursing homes and even screening at home, says Prof. Eli Schwartz, head of the trial for Sheba.
Like the breathalyzer, the "gargle and spit" test would be inexpensive and fast – with results analyzed within just one second.
Haick serves as chief technology officer for NaNose Medical in addition to his position at the Technion.